India
To serve various client segments, Toyota will release products based on a variety of technologies.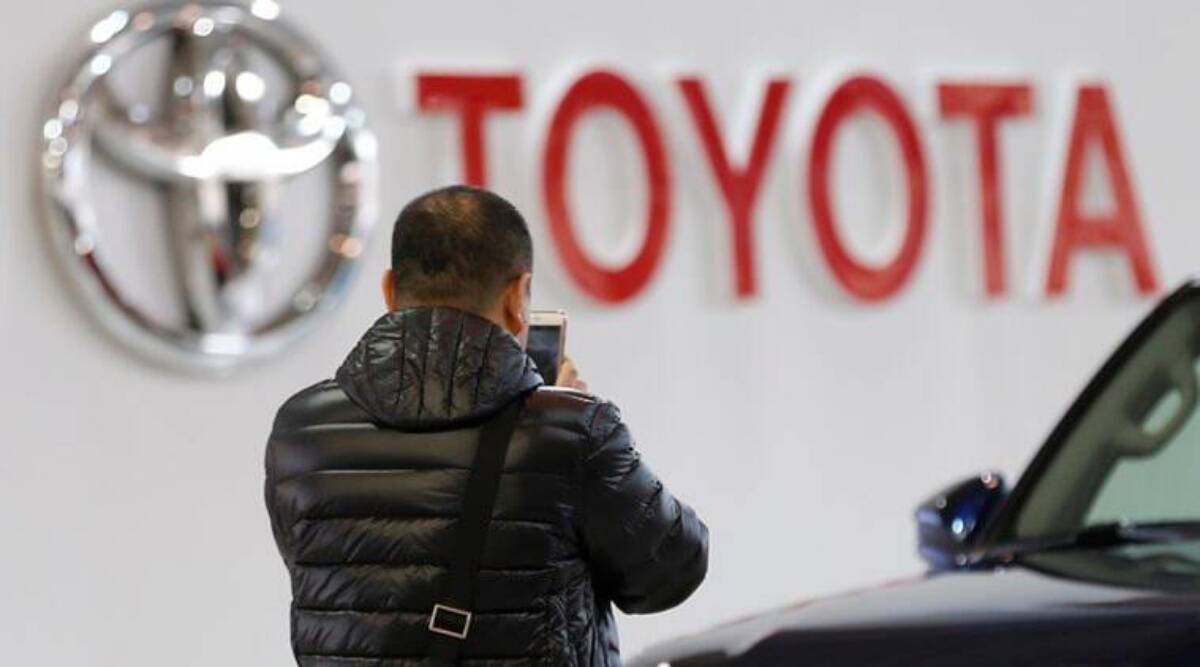 By the company's managing director, Masakazu Yoshimura, Toyota Kirloskar Motor plans to release products based on a variety of clean technologies while also strengthening its internal combustion engine-based model line to meet all different types of new consumer requirements in the nation.
The manufacturer will continue to release vehicles based on eco-friendly technologies while taking into account numerous elements such as the country's energy mix, consumer needs, and infrastructural readiness, he said, describing India as one of the most important markets for Toyota globally.
The automaker advocated for a carbon-based taxing system while noting the government's support for manufacturing through various programmes, including the Production Linked Incentive (PLI) and Faster Adoption and Manufacturing of Hybrid and Electric Vehicles (FAME II) schemes.
In a conversation with PTI outside the Auto Expo in this city, Yoshimura said the manufacturer knows that a significant amount of foreign currency is spent on importing fossil fuels.
"So that's probably one of the nation's largest issues." "Therefore, we are attempting to support the government's efforts to fix the problem in whatever way we can," he said.
"We are merely a manufacturing, sales, and marketing organisation," he continued. The scope is, therefore, relatively constrained, but perhaps the area we can concentrate on is what we can accomplish with new products and technologies. Toyota has committed to achieving net zero emissions in manufacturing activities by 2035 and carbon neutrality by 2050.
Customers continue to have more options thanks to the automaker's continued use of a variety of vehicle powertrain technologies, such as Strong Hybrid Electric Vehicles (SHEV), Plug-in Hybrid Electric Vehicles (PHEV), Battery Electric Vehicles (BEV), Fuel-Cell Electric Vehicles (FCEV), Flex-fuel as well as Flex Fuel Strong Hybrid Electric Vehicle (FFV-SHEV), and other biofuel vehicles.
In India, Toyota recently started a Flexi-Fuel Strong Hybrid Electric Vehicle (FFV-SHEV) Technology test project.
Yoshimura pointed out that the business constantly focuses on new customer requirements.
He declared, "Our concentration is what the people want, and the nation seeks to address.
Yoshimura emphasised the need for goods in line with regional requirements and specifications.
"People are arguing that internal combustion engines (ICE) or battery electric vehicles (BEVs) should be used. Instead, A, B, and C should be diversified to address regional difficulties, not only A or B. So, we're trying to say that everyone should have access to mobility. That is our guiding principle, he continued.
When asked about taxes policy, Yoshimura responded that the government has been helpful with beneficial programmes like FAME 2 and PLI.
The pure battery electric vehicles, as opposed to the hybrid versions, receive a lesser tax credit under the GST; he did admit that.
"So, we're arguing that it ought to operate similarly to a carbon-based pricing scheme. That's always ideal," Yoshimura added, noting that numerous nations worldwide have chosen to use the approach.
A carbon-based taxation scheme establishes a fixed price per tonne of carbon or carbon dioxide released to encourage fewer carbon emissions.
Regarding the international partnership between Toyota and Suzuki, he pointed out that things are doing exceptionally well in India.
Yoshimura added that he anticipates this year's problems on the supply side to be less severe than last year's.
Given the various global geopolitical challenges that could impact logistics and other related fields, he said it is difficult to predict the precise situation.
Regarding the business prospects, he mentioned that more sales are anticipated this year than last.
"I'm not familiar with the numbers, but it would be better if… "Hopefully, we will see a double-digit increase, said Yoshimura.
The company's most excellent dispatches in the previous ten years were reported by Toyota Kirloskar Motor (TKM), who wrote total wholesales of 1,60,357 units in 2022. In 2021, 1,30,768 units were sold. TKM previously recorded 1,72,241 units as the best-ever wholesales in the year 2012.