India
Rahul Gandhi's day off in Kashmir was spent skiing down the Gulmarg slopes.
Rahul Gandhi is a senior Congress leader who just finished his Bharat Jodo Yatra in Srinagar. On Wednesday, he was back in Kashmir. This time, though, he wasn't giving a speech at a rally or taking part in a political event.
On Wednesday, many people shared videos of the Wayanad MP skiing down the hills of Gulmarg in Jammu and Kashmir. In the description of one of these videos, it said, "As a reward for a successful Bharat Jodo Yatra, Rahul Ji is giving himself a perfect vacation in Gulmarg."
As a reward, Rahul Ji treating himself to a perfect vacation in Gulmarg after successful #BharatJodoYatra.#RahulGandhi@RahulGandhi pic.twitter.com/DDHCDluwCC

— Farhat Naik (@Farhat_naik_) February 15, 2023
Rahul was seen zigzagging down the slope at the Gulmarg ski resort while an instructor took a video. Social media sites were also used to share pictures of the Congress leader.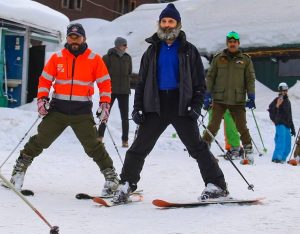 This happened just two weeks after Rahul Gandhi went to the Kheer Bhawani temple in Ganderbal, which is about 20 km from Srinagar. He was with his sister, Priyanka Gandhi Vadra, who is also the general secretary of the Congress. During the last leg of his Bharat Jodo Yatra, which ended in Kashmir, he did this.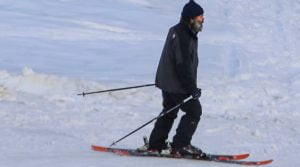 During the Bharat Jodo Yatra, Rahul Gandhi visited religious sites like the Masjid-E-Azam, Suttur Math, and St. Philomena's Cathedral in Mysuru, as well as the Golden Temple in Amritsar and the Narmada Ghat in Madhya Pradesh, where he did aarti.