India
Defamation case: Supreme Court notifies Gujarat government in response to Rahul Gandhi's appeal of a High Court decision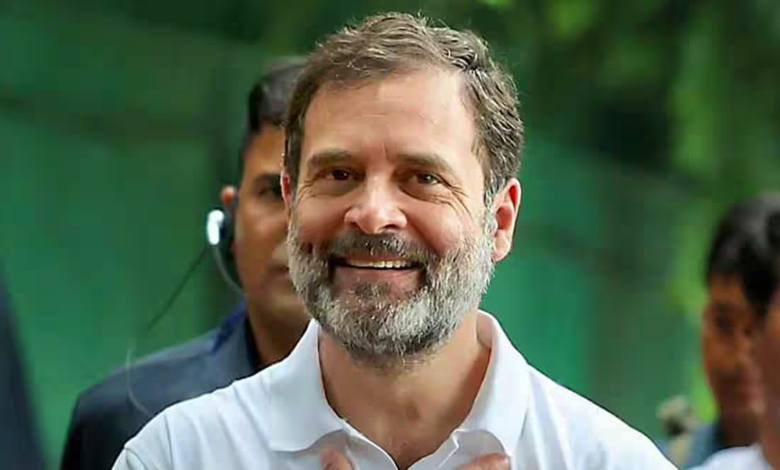 The Supreme Court on Friday issued a notice to the Gujarat government on a plea by Congress leader Rahul Gandhi challenging the Gujarat High Court order that refused to stay his conviction in a criminal defamation case.
A notice was issued and the next hearing date was set for August 4 by a bench of Justices B R Gavai and P K Mishra.
The court declined to address Rahul Gandhi's request for a "interim suspension" of conviction even though Senior Advocate A M Singhvi was representing him.
Justice Gavai informed the parties right away that his father had a lengthy history of involvement with the Congress and requested them to decide whether or not he should hear the case.
My own issue is a problem. My father was closely involved with Congress even though he did not serve in the House of Representatives. He spent more than 40 years working with Congress. He had served as a legislator and a member of parliament with the backing of the Congress, and my brother is still active in politics and connected to the Congress. Therefore, in light of the circumstances, you must decide whether or not I should consider the case, said Justice Gavai.
Speaking on behalf of the complainant Purnesh Modi, senior attorney Mahesh Jethmalani stated, "We have no objection."
Justice Gavai continued, "That time itself I had said I have a political background and I have been a judge for more than 20 years but it has never affected my (judgement)… In the case of Madras High Court judge Victoria Gowri, whose political links were questioned.So, you decide whether or not I should bring up this issue.
"Both of us are ad idem, I have no difficulty," Jethmalani answered.
Rahul Gandhi "has suffered 111 days," according to Singhvi. "He lost one session of Parliament, and he is losing the next. Technically, elections for the Wayanad constituency can be announced at any time…," he continued.
The court is "willing to take it up at the shortest possible time," according to Justice Gavai.
According to Singhvi, the complainant "would be interested in the offence; he cannot be interested in the technical sense of the disqualification."
"The limited question here is whether the conviction deserves to be suspended or not," Justice Gavai stated.
Singhvi then requested that the court give him the earliest date or take into account an interim suspension. "If your Lordships can consider an interim suspension or give the shortest possible date," he asked in his submission.
However, the bench chose not to discuss it "at this stage".
Gandhi was found guilty of criminal defamation and given a two-year prison sentence by a Surat magisterial court in March. Purnesh Modi, a Surat West MLA for the BJP, had complained about Gandhi's comments about "thieves with the Modi surname" in Karnataka's Kolar in April 2019, just before the Lok Sabha elections.
After being found guilty, Gandhi lost his right to represent Kerala's Wayanad seat in the Lok Sabha.
Gandhi's conviction was upheld on July 7, despite the Gujarat High Court's views that "the offence committed by the accused falls in the category of moral turpitude" and that "purity in politics" is "the need of the hour."
The Surat sessions court's April decision not to suspend Gandhi's conviction was supported by the high court, which claimed that Gandhi was asking for a stay "on absolutely non-existent grounds."
Justice Hemant Prachchhak stated in his order that men with "clear antecedents" should represent the public. Gandhi argued that defamation was not a serious criminal like murder, but Justice Prachchhak rejected this claim, saying that the current conviction "needs to be viewed by this court with the gravity and significance it commands."
Related Posts