India
Why are Rahul Gandhi and the Congress party silent about Sharad Pawar's relationship with Adani: Assam Chief Minister Himanta Biswa Sarma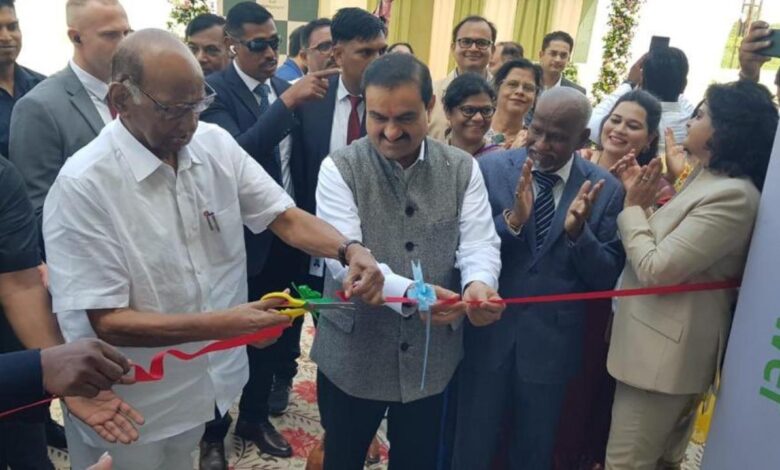 Himanta Biswa Sarma took aim at Congress leader Rahul Gandhi on Sunday, questioning why he was ' silent' about Nationalist Congress Party (NCP) chief Sharad Pawar's meetings with industrialist Gautam Adani.
Sarma referred to it as "politics of convenience" and stated, "His (Rahul's) associate Sharad Pawar was spotted at Adani's residence. Will he now speak out against Sharad Pawar? You can evaluate Rahul Gandhi's double standard. If Adani had seen me with him today, he would have eliminated me immediately. However, when Sharad Pawar is seen with Adani, why is he silent?"
"Imagine a central minister of the NDA administration inaugurating something Adani-related today… what would the Congress' response have been? Why does the Congress party remain mute when Sharad Pawar is repeatedly seen with Adani?" Sarma included.
Pawar's NCP is a member of the Opposition's INDIA alliance, which has targeted the governing Bharatiya Janata Party (BJP) for alleged financial irregularities with the Adani Group. Pawar reportedly visited Adani's office and residence in Ahmedabad on Saturday. In April of this year, the businessman visited Pawar's residence in south Mumbai, Silver Oak.
Sarma also criticised Gandhi for addressing businesspeople at a conclave, labelling the latter "desperate."
"In a conclave, he chose to speak about businessmen instead of destitution and his so-called conception of India. "Imagine how desperate he is," said CM Sarma.
At a conclave hosted by the Pratidin Media Network of Assam, Rahul had stated, "Please go and ask any Indian businessman what happens to them if they support an opposition party."
He added that the opposition was under "financial and media attack." "We are no longer fighting a political party; we are fighting the Indian state and defending the concept of India." And that is why we have given our name INDIA," he said.
Related Posts