India
India sends aid to Syria after the earthquake through a UN mission-based army contingent in the Golan Heights.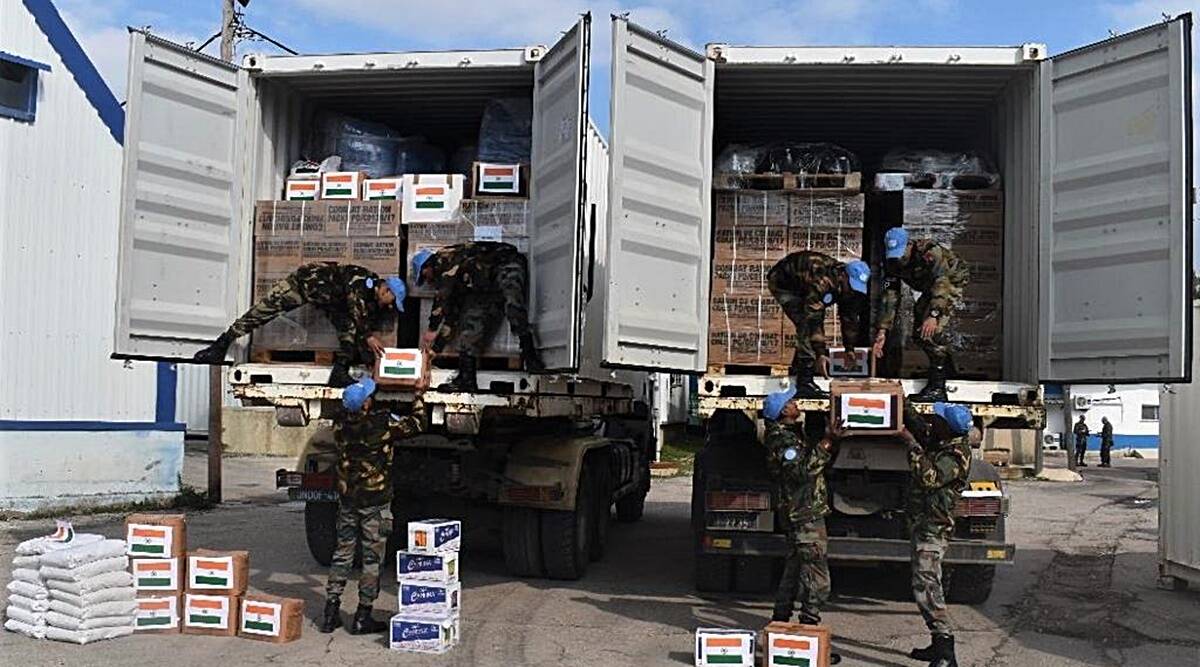 India has sent an Army team with the UN Disengagement Observer Force (UNDOF) to deliver aid to the people of Syria who have been hurt by the earthquake.
The Union Ministry of External Affairs (MEA) wrote on Twitter that the UNDOF team had brought the aid supplies to Aleppo. It includes donations from the rest of the world as well as food and medicine from the Indian government.
The UN Disengagement Observer Force (UNDOF) is stationed along the Area of Separation (AOS) between Israel and Syria's borders of the occupied Golan Heights.
Defense sources say that the Indian Army sent 180 people to help with the mission's logistics. Sources said that the Syrian government sent a request to the UN for help with earthquake relief.
#IndianArmy team deployed in @UNDOF delivers relief material to Aleppo, #Syria.

This included rations & medicines from Government of #India as well as contributions from the international community. @MEAIndia@eoidamascus pic.twitter.com/QmpjL85Noo

— ADG PI – INDIAN ARMY (@adgpi) February 15, 2023
A source said that the Indian government agreed to the idea that Indian Army soldiers stationed in the UNDOF could help in a direct way.
"An advance party arrived in Aleppo on February 12 and met with Dr. Maher, the Governorate Council of Aleppo, and the Governor of Aleppo," the source said. The Governor of Aleppo thanked the Indian team for the gesture and said that he only needed relief supplies at this point.
"It has been decided that an Indian Army team of about 40 people based at UNDOF will make multiple trips to Aleppo to deliver food, medical supplies, clothing, and other aid to Syria sent by the Government of India, UNDOF, and the international community," sources said.
Sources say that on February 15, the first relief convoy took food and medicine from the Government of India and the rest of the world to the Syrian city of Aleppo.
"The aid supplies have been given to representatives of the Aleppo city government," the source said.
India has sent a C 130J plane and a C-17 Globemaster military transport plane to Syria to help people in need.
The most recent C-17 plane carried more than 35 tonnes of aid, of which more than 23 tonnes went to Syria and about 12 tonnes went to Turkey.