India
In the 2013 Muzaffarnagar riot case, Sadhvi Prachi surrenders in court.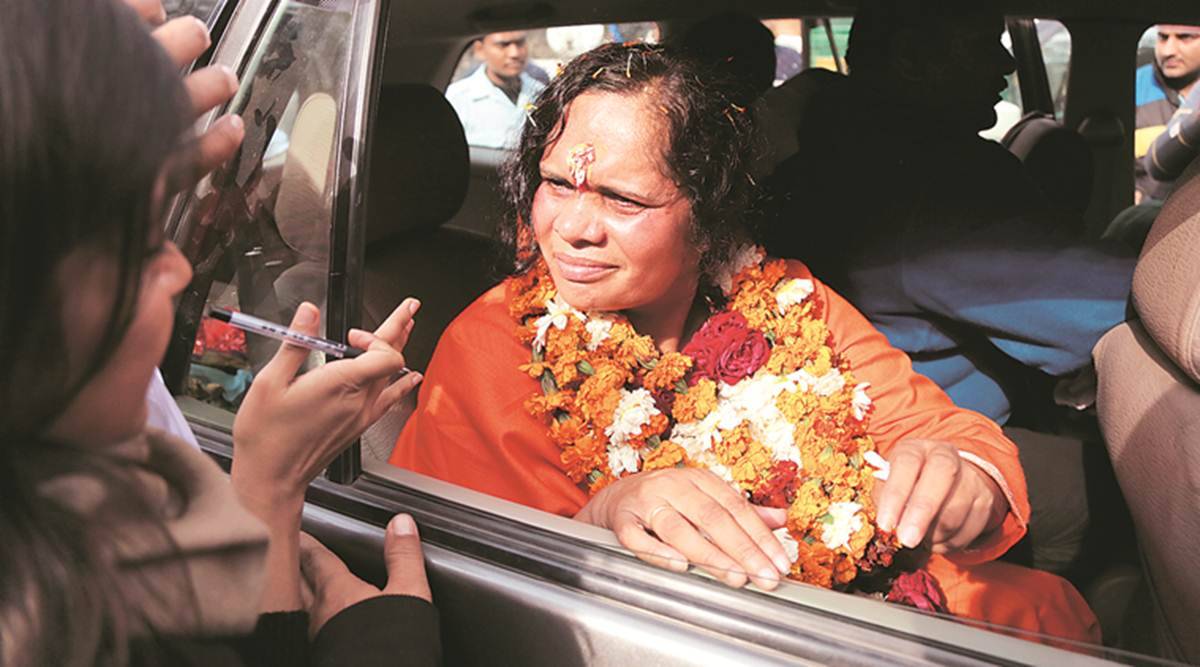 Following the issuance of non-bailable warrants for her arrest for failing to appear in connection with a case of violating prohibitory orders and inciting racial tension during the 2013 Muzaffarnagar riots, VHP leader Sadhvi Prachi surrendered on Friday before a special MP/MLA court here.
The warrants were recalled by special judge Mayank Jaiswal, who also set the hearing date for January 20.
Sanjeev Balyan, a union minister, Sadhvi Prachi, Bhartendu Singh, a former BJP member of the house, Umesh Malik, Acharya Narshiganand, the priest of the Dasna devi temple in Ghaziabad, and ex-block pramukh Virender Singh are among the suspects accused of violating prohibitory orders, preventing public employees from performing their duties, and inflicting wrongful confinement.
In August 2013, it was alleged that the defendants took part in a "mahapanchayat" in the village of Nagla Mador and used their words to provoke violence. Over 40,000 people were displaced by the racial conflicts that occurred in Muzaffarnagar and surrounding regions in August and September 2013, claiming 60 deaths.