India
PM Modi inaugurates the longest river excursion in the world. Ganga Vilas from Varanasi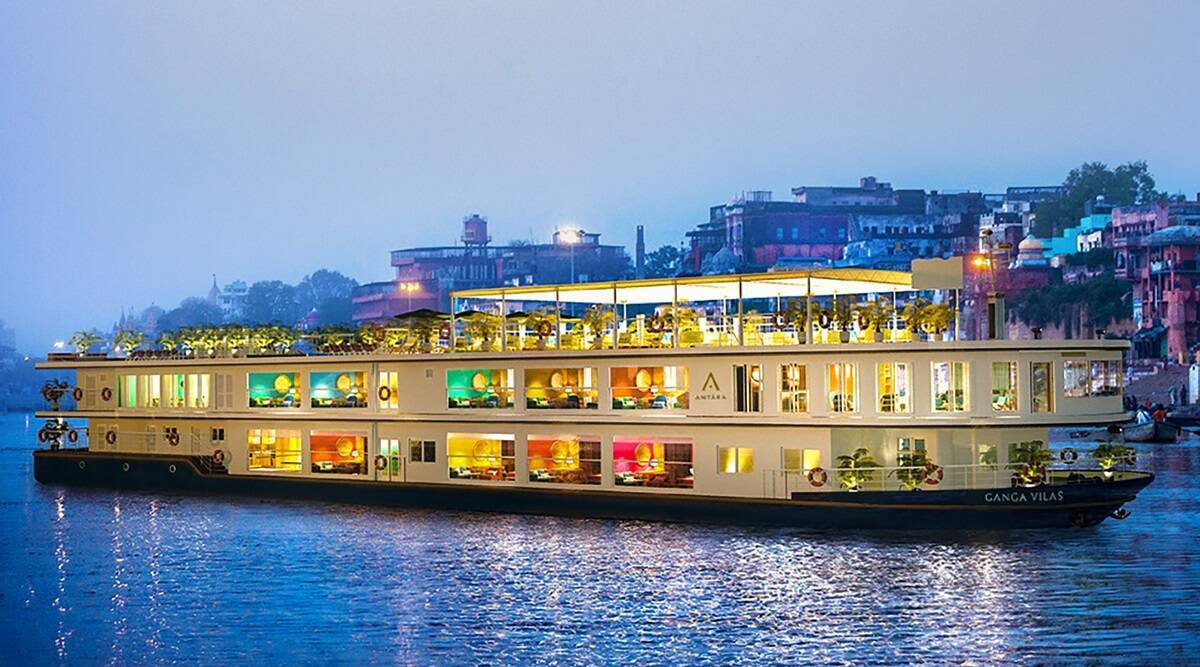 On Friday, Prime Minister Narendra Modi launched the Ganga river tour from Varanasi. The 51-day trip, touted as the longest river cruise in the world, is due to arrive at its final destination, Dibrugarh, in Assam, on March 1.
"The inauguration of the longest river cruise service in the world on the Ganga is a momentous occasion. It will usher in a new era of tourism in India, Prime Minister Modi stated through video conference as he launched the cruise. The cruise service, he claimed, will increase tourism and generate new employment prospects.
Beginning of cruise service on River Ganga is a landmark moment. It will herald a new age of tourism in India. https://t.co/NOVFLFrroE

— Narendra Modi (@narendramodi) January 13, 2023
"India cannot be described in words; it must be experienced from the heart," the prime minister told the foreign tourists embarking on the cruise's debut journey.
The MV Ganga Vilas, which will depart from Varanasi, will travel 3,200 kilometres over 51 days, covering 27 river systems and six states before arriving in Dibrugarh. The itinerary includes stops at 50 tourist attractions, including World Heritage sites, national parks, river ghats, and important towns such as Patna in Bihar, Sahibganj in Jharkhand, Kolkata in West Bengal, Dhaka in Bangladesh, and Guwahati in Assam.
It will also visit the Buddhist site of Sarnath and the largest river island in Assam, Majuli. In addition to seeing the Bihar School of Yoga and Vikramshila University, the travellers will also stop by the Bihar School of Yoga and Vikramshila University. The voyage will pass via the Sunderbans and Kaziranga National Park in the Bay of Bengal delta.
The vessel has three decks, 18 suites, a capacity for 36 passengers, and all premium facilities. 32 tourists from Switzerland have signed up for the entire duration of the maiden expedition. Approximately Rs 25,000 per person per day will be required.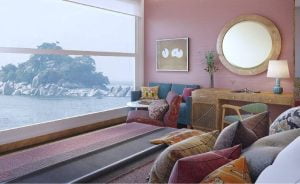 The project has been backed by the Inland Waterways Authority of India (IWAI), which is under the Ministry of Shipping, Ports, and Waterways (MoPSW). The operator informed The Indian Express that the next journey of the MV Ganga Vilas has been scheduled for September of this year, and reservations will open soon. The tickets can be purchased via the Antara river cruises website.
Union Shipping & Ports Minister Sarbananda Sonowal emphasised the need to boost river cruise tourism in the country, stating that the sector will offer employment possibilities in the hinterland. He stated that the river tourism circuits will be created and connected with the existing tourism circuits for maximum exposure and rapid growth of this industry in the nation.