India
The G20 summit proved India's strength, while the CWG brought disrepute, according to Prime Minister Modi.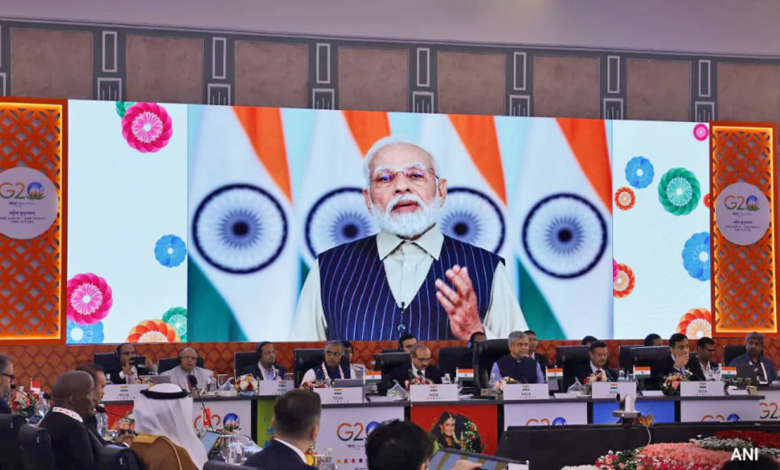 Comparing the organisation and execution of the G20 Summit with the Commonwealth Games hosted during UPA government, Prime Minister Narendra Modi on Friday said the games were an opportunity to showcase the nation's potential but unfortunately the event was mired in controversy that brought disrepute to the country.
Modi, addressing G20 Summit ground level functionaries at Bharat Mandapam in New Delhi, stated, "A few years ago, our country hosted the Commonwealth Games. If you speak about Commonwealth Games to anyone from Delhi or outside Delhi, what is the image formed in their minds? Those of you with more experience will recall the incident."
"It was an opportunity for our country to create its own brand, its identity, and to showcase the potential of the country and its people," Modi said. "Unfortunately, the event became mired in issues that brought disgrace to the country."
He stated that the Commonwealth Games "brought a sense of despondency" to the governing structure. The cumulative effect of G20 has been a successful demonstration of the nation's strength to the globe, he said.
The Prime Minister highlighted the accolades bestowed upon the nation for a successful hosting of the G20 and attributed its success to the ground-level functionaries. The prime minister requested that the officials document their experiences and teachings. According to him, a document prepared in this manner can aid in drafting useful guidelines for future events. On this occasion, Modi met with Team G20 at Bharat Mandapam, where he asked the functionaries to share their departmental experiences in an informal setting.
"I am not concerned with editorial acclaim. The fact that my nation is now confident in its ability to host such events in the best possible manner is the source of my greatest joy," he said.
He mentioned India's participation in international rescue operations, such as after the earthquake in Nepal and cyclone in Fiji.
Related Posts