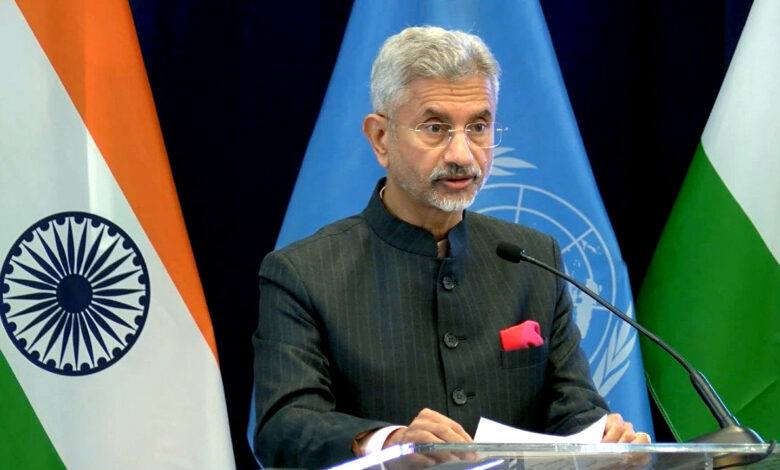 External Affairs Minister S Jaishankar began a nine-day visit to the United States on Friday, primarily to attend the annual session of the United Nations General Assembly (UNGA) in New York and to host a special event on Global South. However, the diplomatic standoff between India and Canada is likely to overshadow his meetings there.
Jaishankar will visit Washington, DC from September 27 to September 30 for bilateral meetings with US Secretary of State Antony Blinken, US NSA Jake Sullivan, and others, following the conclusion of 78th UNGA-related obligations.
According to sources, Canadian Foreign Minister Melanie Joly conferred with G7 Foreign Ministers while visiting the United States this week.
Parallel to the UNGA, Jaishankar will conduct bilateral meetings with a number of his counterparts. On Friday, he conferred with Australian Foreign minister Penny Wong.
"The EAM will also be meeting with UN Secretary General Antonio Guterres and Dennis Francis, President of the 78th Session of the UN General Assembly," the MEA said, adding that Jaishankar's speech at the high-level session of the 78th UNGA is scheduled for the morning of September 26.
Related Posts