India
A leading Saudi moderate arriving the following week will meet with Jaishankar and NSA and speak with religious leaders.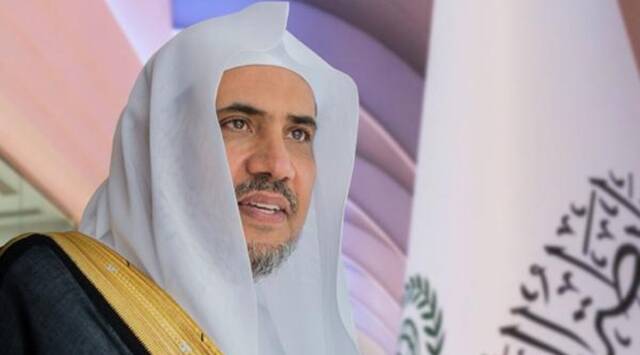 Mohammad bin Abdulkarim Al-Issa, the former justice minister of Saudi Arabia and a prominent global voice on moderate Islam, is scheduled to visit India the following week.
Al-Issa is scheduled to meet with External Affairs Minister S Jaishankar, National Security Advisor Ajit Doval, and Minority Affairs Minister Smriti Irani during his five-day visit beginning on 10 July, sources told The Indian Express, adding that he is also likely to meet with President Droupadi Murmu.
Al-Issa is the Secretary General of the Muslim World League (MWL), a powerful Saudi Arabia-based organisation representing Muslims worldwide. His visit takes place at a time when the Indian government is discussing the Uniform Civil Code (UCC) and other reforms that require a broader community consensus.
As the Saudi Minister of Justice, Al-Issa supervised significant reforms in various areas, including family law, humanitarian law, and women's rights. Additionally, he spearheaded numerous initiatives to strengthen relationships between communities, religions, and nations.
Al-Issa is scheduled to speak to a gathering of prominent religious and community leaders and academics in Delhi on July 11, at the invitation of the Delhi-based Khusro Foundation, where Doval will also be present.
Sheikh Al-Issa is regarded as one of the world's most eminent figures, wielding substantial influence over the Muslim community on a global scale. His approach is progressive and reformist, and his advice to youth on interfaith and women's issues is regarded very seriously, according to the foundation's convener, Hafeezur Rahman.
Al-Issa is anticipated to discuss moderate Islam and promote dialogue between civilisations, religious tolerance, intercultural communication, nonviolence, and religious pluralism during his address.
Sirajuddin Qureshi, the foundation's chairman, stated that diplomats from various Arab nations, religious leaders, and academicians from Aligarh Muslim University, Jamia Millia Islamia, and other institutions were among the invitees.
Al-Issa is also expected to pay homage at the National Police Memorial in Chanakyapuri, which was inaugurated by Prime Minister Narendra Modi on October 21, 2018, in recognition of the sacrifices made by police personnel since independence, including the 10 officers "who perished in an ambush by armed Chinese troops at Hot Springs (Ladakh) in 1959."
According to sources, Al-Issa is also scheduled to attend Friday prayers at the Jama Masjid and will likely visit the Akshardham Temple. He will also visit Agra, according to sources.
Al-Issa led a delegation to the Auschwitz concentration camp in Poland in January 2020 to commemorate the 75th anniversary of the camp's liberation from Nazi control. In March of this year, Jewish community representatives were invited to the MWL's first European conference in London, where Al-Issa called Islam "a nation that loves everyone, Muslims and non-Muslims alike."
The MWL asserts it will "present authentic Islam and its tolerant principles." Al-Issa stated that the assault on author Salman Rushdie in New York City a year ago was "a crime that Islam does not tolerate."
Related Posts