India
"3 meals per day for 250 people": Joshimath Gurdwara offering sanctuary to victims of soil subsidence; rescue forces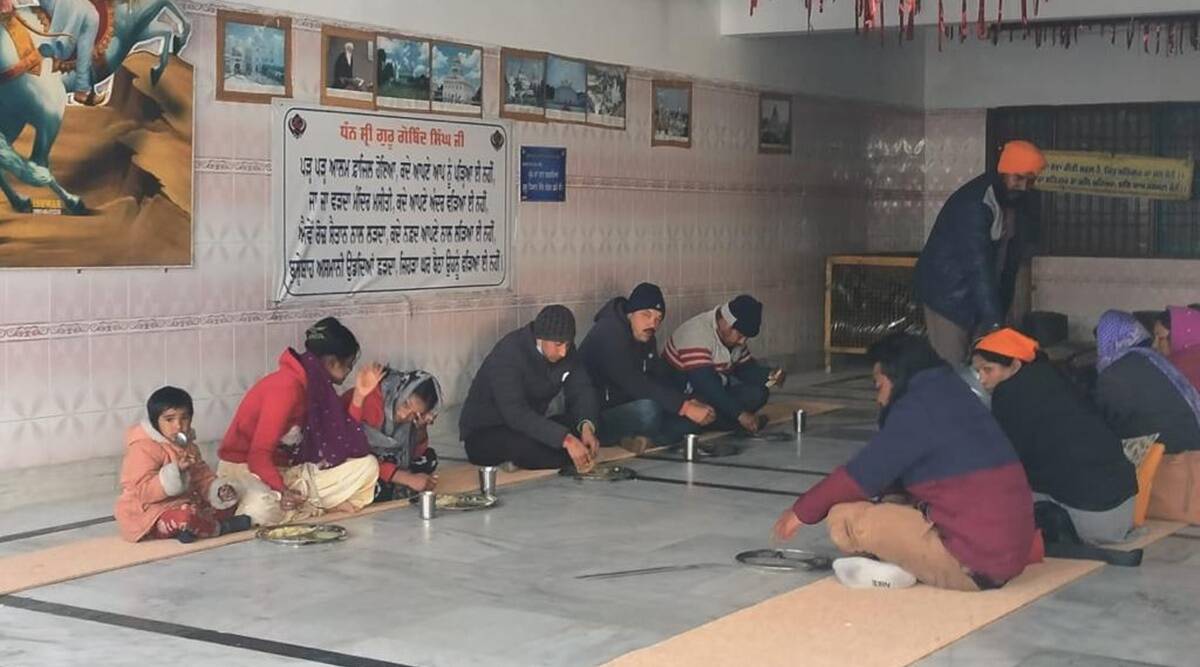 In the Uttarakhand town of Joshimath, the Gurdwara has become a refuge for victims of land subsidence and rescue personnel. Sri Hemkund Sahib oversees the gurdwara, which is dedicated to Guru Gobind Singh, the tenth Sikh Guru.
The manager of Joshimath Gurdwara, Seva Singh, told the Indian Express, "More than 700 homes and around 15 hotels are damaged in Joshimath." Gurdwara Joshimath is a portion of the historical Joshimath and is currently in the safe zone. Here, approximately 250 individuals consume three meals per day. Included are affected families and rescue personnel. We also gave 500 sheets and blankets to affected families and rescue personnel.
Twelve families and approximately thirty-five persons reside in the gurdwara's rooms. We will have no trouble housing them till the Hemkunt Sahib pilgrimage begins in the summer. We hope that these folks will have found a suitable refuge by then," said Seva Singh.
When asked about daily expenditures for preparing arrangements, he responded, "We do not analyse expenditures because Guru Nanak's langar operates only by his grace. We are incapable of calculating the costs."
When questioned if the land collapse affected the gurdwara, he stated, "The gurdwara is currently in a safe zone. However, we cannot predict what will transpire in the future. Additionally, the condition of the roads will determine the impact on the upcoming Hemkunt Sahib yatra season. If roads continue to collapse, there may be issues. But if things remain calm, I don't foresee any problems with the journey."
"We have no difficulty accommodating more than 500 pilgrims per day when the yatra is in progress. Thus, we have no difficulty arranging emergency accommodations for the families of the victims and the security personnel. Joshimath Gurdwara is comparable to a camp for Hemkunt Sahib Gurdwara. So we were ready when the catastrophe struck on January 2," Seva Singh explained.
Gajendra Singh, a victim, told The Deccan Era over the phone, "I live at the gurdwara with my wife and children. Arrangements are extremely good here. We are grateful to the gurdwara administration for their assistance. However, we can't remain here forever. The government should provide provisions for us so that we can begin a new life. Everything is currently destroyed for us."
Nearly a week after fractures developed in numerous roads and hundreds of residences in Joshimath, authorities declared it a landslide and subsidence-affected zone on Sunday.
Subsidence is "the sinking of the earth due to the movement of subsurface materials." Experts speculate that uncontrolled construction, overpopulation, obstruction of the natural flow of water, and hydel power activities may have contributed to the Joshimath land subsidence. In addition, the region is located in a seismic zone, making it prone to regular earthquakes.
Monday, the Supreme Court denied a petition seeking intervention to declare the issue in Uttarakhand's Joshimath, which has been affected by subsidence, a national calamity.