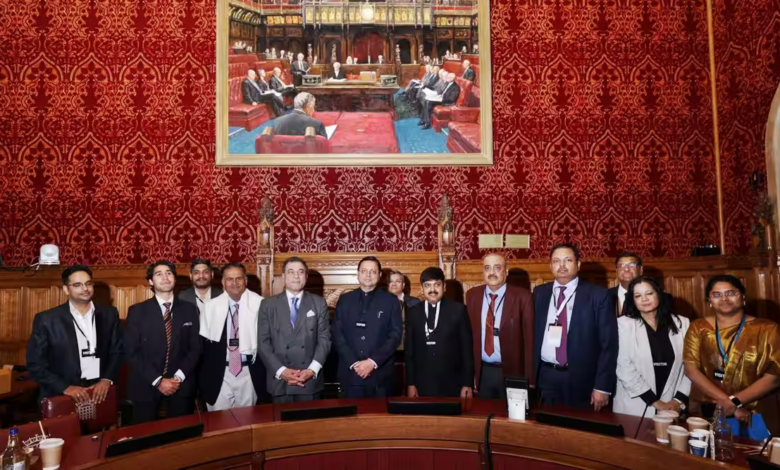 On Wednesday, a day after the Uttarakhand government inked a Memorandum of Understanding (MoU) worth Rs 2,000 crore with Poma Group, MoUs totalling Rs 4,800 crore were signed with various companies in the presence of Chief Minister Pushkar Singh Dhami.
Dhami met with numerous notable London business houses while participating in a roadshow for the Global Investors Summit in London ahead of the Global Investors Summit scheduled for December in Uttarakhand.
According to a statement issued by the state information department, Kayan Jet signed two distinct MoUs totalling Rs 3,800 crore, while Usha Breco signed an investment MoU worth Rs 1,000 crore. Kayan Jet signed a Rs 2,100 crore investment MoU for the development of a skiing resort in Uttarakhand and a Rs 1,700 crore cable car project.
Kayan Jet has consented to develop skiing resort developments in Auli, Dayara Bugyal, and Munsiyari. Along with this, Usha Breco Limited, a leader in the area, undertook to create ropeways in Haridwar and other districts. The event drew 80 company representatives from London's education, tourism, information technology, and health industries.
Uttarakhand Chief Minister Pushkar Singh Dhami is in London. (Special Request)
In addition, the delegation went to India House and Parliament House. During their visit to India House, the state government group held thorough discussions with representatives of major tour and travel companies in London.
Chief Minister Dhami has welcomed all investors to visit Uttarakhand in December for the Global Investor Summit. He stated that the state administration is striving hard to make Uttarakhand a global tourism destination. According to him, there are numerous opportunities in Uttarakhand, such as wellness tourism and village tourism.
He went on to say that Rishikesh is the global capital of yoga and spirituality. He stated that the state government is in talks with investors on establishing world-class conveyancer centres in Rishikesh and other locations.
Dhami led a group from the state government to Parliament House in London, where they met with MPs. Dhami stated that the successful G20 Summit had enhanced relations between the United Kingdom and India. Dhami stated that a target of Rs 2.5 lakh crore in investment has been set for the Uttarakhand Global Investors Summit, which will be held in December and will assist provide new impetus to the state's economy.
International roadshows will be held in Singapore, Taiwan, Dubai, and Abu Dhabi before of the Global Investors Summit in Uttarakhand.
Related Posts