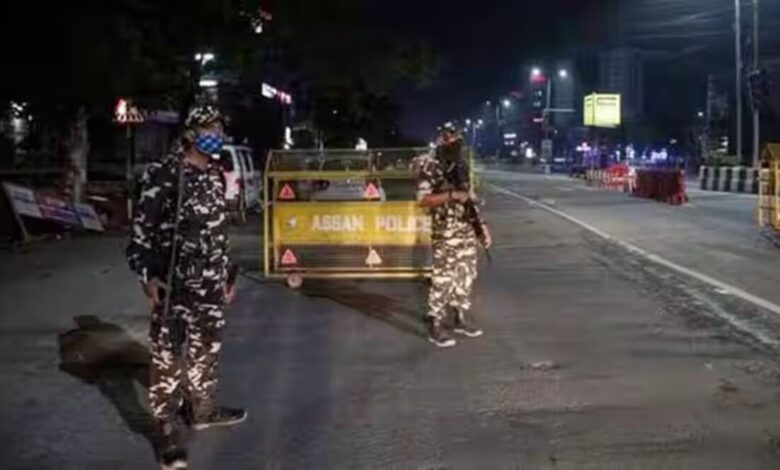 A Major in the Indian Army and his wife have been arrested by police in Assam's Dima Hasao for allegedly subjecting a minor tribal girl to "inhuman torture" while working as a domestic worker in Himachal Pradesh.
The pair was arrested in Haflong on September 25 after police received information about the alleged treatment of the adolescent girl on September 24. They have been charged with causing grievous hurt, unlawful compulsory labour, criminal intimidation, outraging modesty, and trafficking under sections of the Indian Penal Code, as well as the Protection of Children from Sexual Offences Act and the Scheduled Castes and Scheduled Tribes (Prevention of Atrocities) Act. According to authorities, the POCSO sections were invoked since the accused allegedly undressed her and took videos of her.
According to officials, the wife is a Haflong native who married the Army Major while he was stationed in the district. When he was relocated two years ago, they took the girl from the Kuki community with them to Palampur in Himachal Pradesh.
Mayank Kumar, Superintendent of Police in Dima Hasao, said the wife gave her over to her relatives earlier this month, sick and in a battered physical condition.
"We only became aware of the situation through social media." The girl's family is impoverished, and they never approached us. She'd been in the hospital for four or five days when someone thought of filming her ordeal and publishing it on social media. When that was brought to our attention, we went to them and obtained a FIR from the victim," he explained.
The wife was in Haflong at the time, and her husband was summoned there by Himachal Pradesh police. On September 25, they were apprehended.
Kumar stated that the girl is still in critical condition.
"She was subjected to inhuman torture for an entire year." She is still in the hospital, and she has numerous injury marks all over her body. Her body is covered with both ancient and new burn marks. All over her body, including her tongue, are sliced marks. Her teeth are shattered, her nose is shattered, and her face is bloated. "She can't even speak properly anymore," he said.
The district government handed over Rs 50,000 from the Juvenile Justice Fund to the girl's family on Tuesday, and officials claimed efforts are underway to get further compensation paid to the family under provisions of the POCSO Act and the SC/ST Prevention of Atrocities Act.
"On Wednesday there was a meeting of the police and district administration with multiple agencies such as child welfare, social welfare, district child protection units on how to rehabilitate the girl, get her legal aid and gradually help her back into society," according to a source.
Related Posts