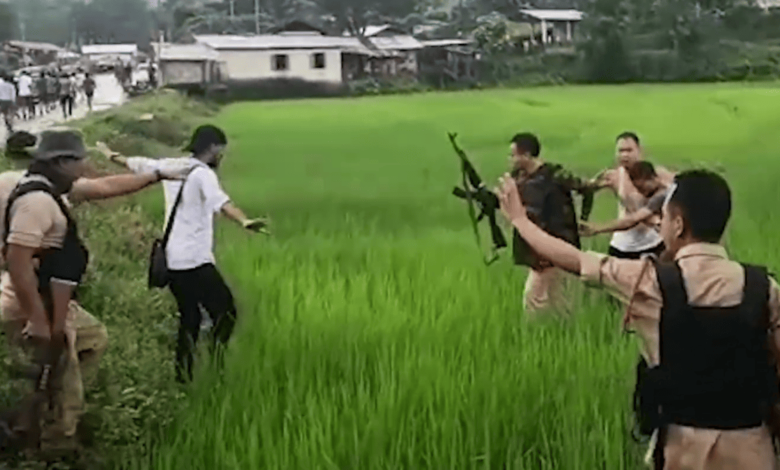 A fresh clash occurred at a disputed village along the Assam-Meghalaya interstate boundary as locals from both sides used bows and arrows and catapults to attack each other, officials said on Wednesday.
However, no injuries were reported in the incident that took place in Lapangap village along the boundary between Meghalaya's West Jaintia Hills district and Assam's West Karbi Anglong district on Tuesday.
The situation was brought under control after police teams from both states visited the spot and placated the locals.
The situation remained calm but tense on Wednesday morning as police forces from both states prevented villagers from congregating at the spot where the clash occurred.
"We are coordinating with our counterparts in Assam's West Karbi Anglong district to keep the situation under control," a senior official of the West Jaintia Hills district said.
Related Posts