India
Soren writes to Prime Minister Modi, requesting acceptance of the Sarna religious code for tribals.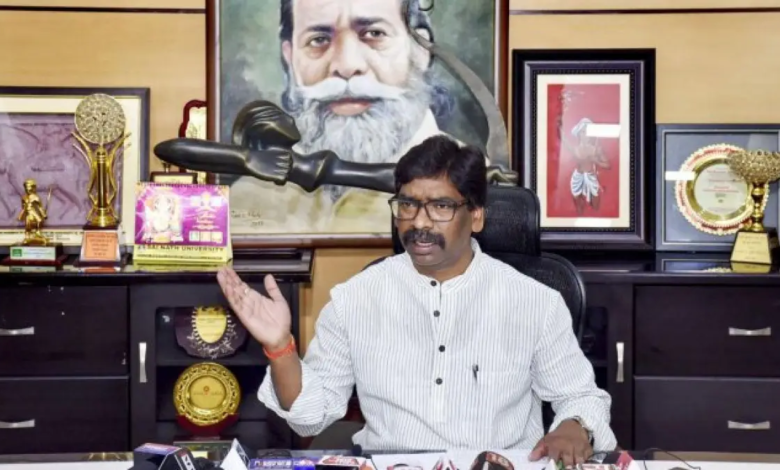 Jharkhand Chief Minister Hemant Soren wrote to Prime Minister Narendra Modi on Wednesday, requesting that the 'Sarna' religious code for tribals be recognised.
Soren claims that the state's tribal population has dropped from 38% to 26% in the last eight decades.
"The concern about preserving tribals' traditional religious existence… is undeniably serious." Today, there is a necessity for Tribal/Sarna Religious Code so that this nature-loving tribal group can be assured in its identity."
देश का आदिवासी समुदाय पिछले कई वर्षों से अपने धार्मिक अस्तित्व की रक्षा के लिए जनगणना कोड में प्रकृति पूजक आदिवासी/सरना धर्मावलंबियों को शामिल करने की मांग को लेकर संघर्षरत है।
मैंने पत्र लिखकर माननीय प्रधानमंत्री आदरणीय श्री @narendramodi जी से देश के करोड़ों आदिवासियों के हित… pic.twitter.com/svvzDaTq7C

— Hemant Soren (@HemantSorenJMM) September 27, 2023
"At present, when the demand for Uniform Civil Code is being raised by some organisations, positive initiative on this demand of Tribal/Sarna community is absolutely necessary for their protection," Soren wrote to Modi in a letter.
Previously, the Jharkhand Assembly unanimously approved a resolution to include 'Sarna' as a different religion in the census.
Related Posts