India
8 labourers injured in explosion in J&K's Anantnag, police rules out terror angle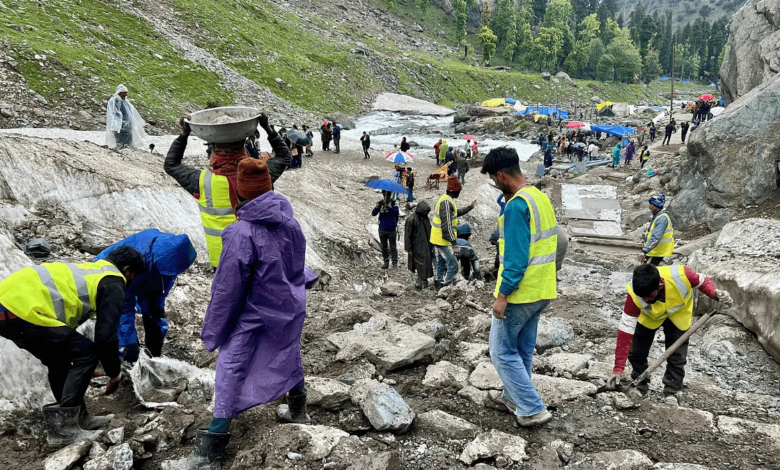 Eight people were injured in an explosion in Jammu and Kashmir's Anantnag district on Wednesday, police said.
However, police ruled out any terror angle, saying the blast occurred in a "load carrier" vehicle carrying a concrete vibration machine, a portable generator and a can of oil.
"An explosion occurred in the cement mix settling vibration machine, adjacent portable generator, and tin can of oil being carried with labourers in a load carrier at Larkipora Anantnag," Kashmir Zone Police said in a post on X.
Eight labourers sustained burn injuries, and they are being treated at a hospital, police said.
"All stable. No terrorist angle was observed. Investigation started," police said in the post.
Related Posts