India
700 people have been arrested in Gwalior after a protest over the Raja Bhoj statue becomes violent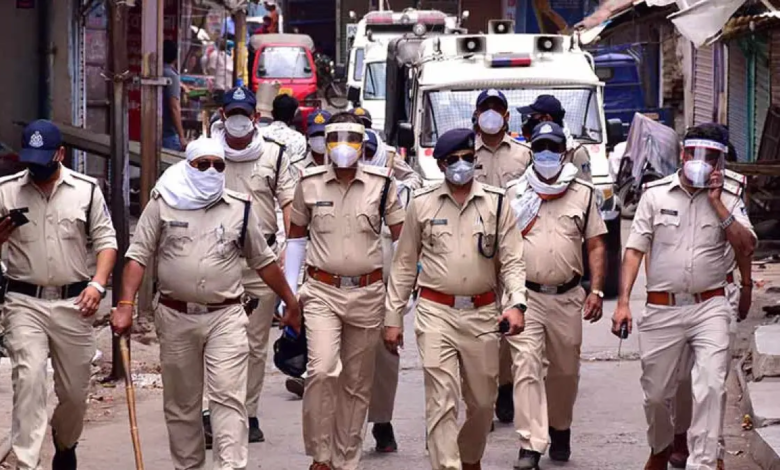 During a protest, members of a Gurjar community mahapanchayat in Madhya Pradesh's Gwalior threw stones and damaged vehicles at the district collectorate, causing police to arrest over 700 individuals on Tuesday.
The Gurjar community met with the mahapanchayat on Monday to discuss their demands, including removing a statue of Raja Mihir Bhoj from the city. The High Court ordered that the statue be covered up due to a disagreement between the Gurjar and Rajput communities regarding his ancestry.
The violence erupted after the members attempted to submit a memorandum to the collectorate but were halted by a police roadblock. They smashed through the barricades and caused damage at the collectorate, outnumbering the cops.
According to Additional Superintendent of Police Rishikesh Meena, five FIRs were filed at three police stations against about 700 people. According to him, at least 20 people are identified in the FIRs in connection with rioting and damage to government property.
Thirteen police officers were hurt, three of them critically. According to authorities, ten to twelve automobiles and public property were destroyed at the collectorate.
"There was a mahapanchayat of a particular community, and they were told to hold their event peacefully, with no poison spewed against members of any other community." The so-called leaders of this community acted conspiratorially, and perhaps the throng could not be controlled, resulting in bloodshed in Gwalior. They violated the administration's confidence, and the culprits will face the harshest punishment," Meena added.
The genealogy of Raja Mihir Bhoj has been a source of conflict between the Rajput and Gurjar communities, and the use of the word 'Gurjar' on the statue of Raja Mihir Bhoj built in the area has resulted in a legal issue. As a result, the High Court ordered that the statue be covered up.
Related Posts