India
MM Keeravani, SM Krishna, Rakesh Jhunjhunwala, KM Birla: Full list of 2023 Padma Awardees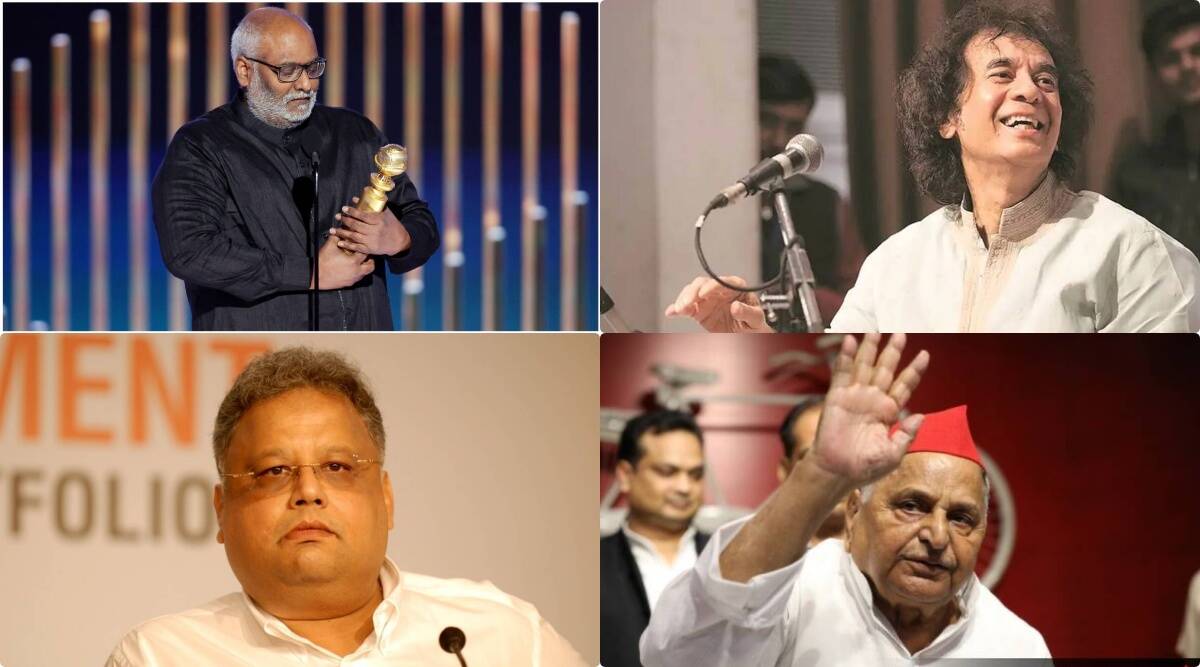 On Wednesday, the day before the 74th Republic Day, the Centre announced the names of the 2023 Padma award winners. President Droupadi Murmu has agreed to give out 106 Padma awards, including six Padma Vibhushan, nine Padma Bhushan, and 91 Padma Shri.
Former Uttar Pradesh Chief Minister Mulayam Singh Yadav (Posthumous), former Karnataka Chief Minister SM Krishna, Architect Balkrishna Doshi (Posthumous), Music Director and Golden Globe winner MM Keeravani, Tabla maestro Zakir Hussain, top investor Rakesh Jhunjhunwala (Posthumous), and Oral Rehydration Solution (ORS) icon Dilip Mahalanabis are some of the well-known people who will receive
Padma Bhushan will be given to nine people, such as Sudha Murthy, S.L. Bhyrappa, Kumar Mangalam Birla, and Deepak Dhar. The awards are given in many different areas, such as art, social work, public affairs, science and engineering, business and industry, medicine, literature and education, sports, public service, and so on.
Padma Shri was given to 91 people in fields like art, social work, science, medicine, literature, education, sports, and public service. Doctor Ratan Chandra Kar, who helped the Jarawa tribe of Andaman get better and treated them, is one of them. So are Hirabai Lobi, a tribal social worker and leader who has spent her life helping the Siddi community in Gujarat, and Tula Ram Upreti, a 98-year-old self-sufficient small farmer who only uses traditional methods to do organic farming.
Here are all of the winners.
Nineteen of the awardees are women, and the list also has two people who are foreigners, NRIs, PIOs, or OCIs.
The Padma Awards are India's second-highest civilian honour after the Bharat Ratna. According to the Padma Awards website, they are meant to "recognise achievements in all fields or disciplines where there is an element of public service." Padma awards are given out every year on the day before Republic Day. There are three types: Padma Vibhushan for exceptional and distinguished service, Padma Bhushan for distinguished service of a higher order, and Padma Shri for distinguished service of a lower order (distinguished service). The goal of the award is to recognise achievements in any field or activity where public service is a part of it.
Around March or April, the President will give out the awards at a ceremony at Rashtrapati Bhawan.