India
Chhattisgarh contributes more, but receives less in return: Baghel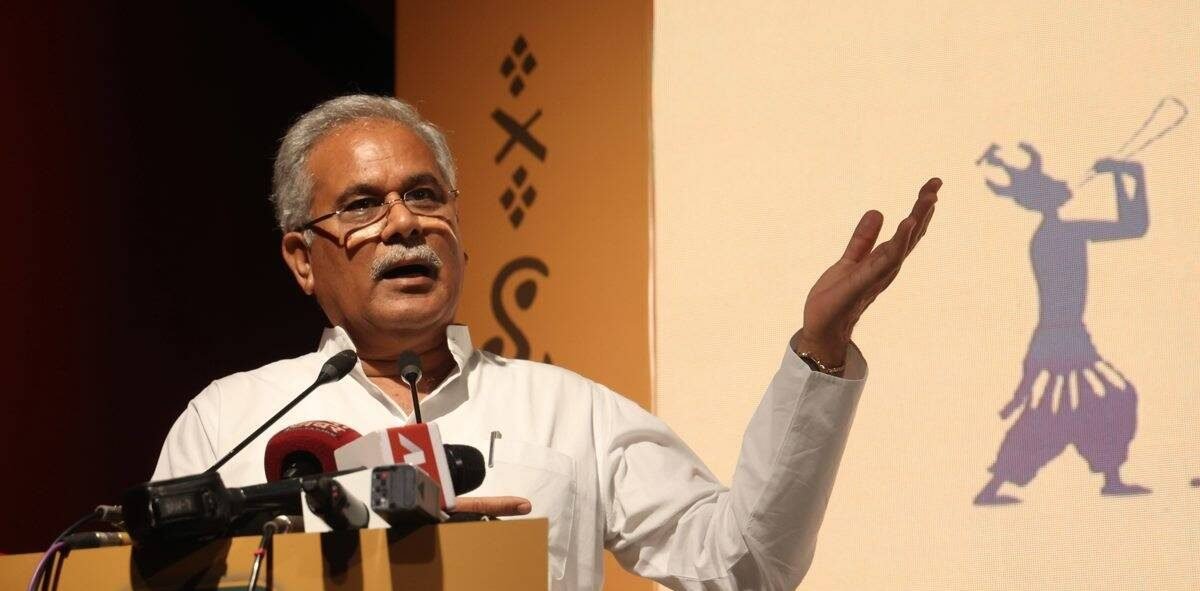 Chief Minister Bhupesh Baghel challenged the central government on Tuesday, stating that Chhattisgarh contributes more to the country but receives less in return. He requested that the state be compensated for coal royalty dues, GST dues, and central excise dues totaling over Rs 5,000 crore.
The Chief Minister was fielding questions from reporters at a Raipur helipad before flying to Korba to visit Katghora village as part of his "Bhet Mulakat" campaign, an interactive session with locals that began in May and would cover all 90 state constituencies.
In response to a question on developmental difficulties posed by Arun Sao, state president of the BJP and member of parliament, Baghel stated, "The Centre has not yet paid over Rs 4,000 crore in coal royalty dues." GST dues and central excise dues are outstanding. He (Sao) is a member of parliament. When multiple (passenger) trains were halted in the state, he did not raise a question.
"The coal and steel from Chhattisgarh are transported throughout India, where they are used to construct enormous constructions and generate electricity for everyone. Does Chhattisgarh contribute less to the nation? It is notably more. "Compared to what we give, we receive less in return," stated the Chief Minister.
Baghel added that the number of farmers selling their produce to the government in the past four years climbed from 15 lakh to 22 lakh. He stated that the BJP never purchased more than 50 to 60 lakh metric tonnes of rice from farmers, whereas the Congress administration purchased 84 lakh metric tonnes in its first year and over 90 lakh metric tonnes in the preceding three years. In a dig at the BJP, he stated, "They promised to double the income, but they twice the price increase." However, we doubled their earnings."
When asked about the corruption charges presented by the BJP, he responded, "They have no remaining issues. They had been asleep for four years. After Sao's arrival, they are frantically searching for problems. They criticised our use of the National Security Act [to protect communal unity], although they utilised it nine times during their administration. "What was the point?"
When asked about Law Minister Kiran Rijiju's letter to the Chief Justice of India regarding the Collegium, Baghel stated, "This is exactly what Rahul Gandhi ji meant when he claimed that the government is intervening in judicial matters and weakening all government institutions. Governor [Anusuiya Uikey] will not sign [76% reservation Bills] because she believes they will not hold up in court. How is she aware? They desire to control the judiciary and non-BJP states through the Governors."
Baghel, addressing security threats to Rahul Gandhi during the Congress Yatra in Jammu and Kashmir, stated, "Two years have elapsed since the abolition of Article 370. Thus, peace and security should have been in place. This is another effort to halt the yatra. The BJP is afraid of the yatra. They initially attempted to cite Covid as an excuse."