India
Study: hybrid Covid immunity offers more protection than infection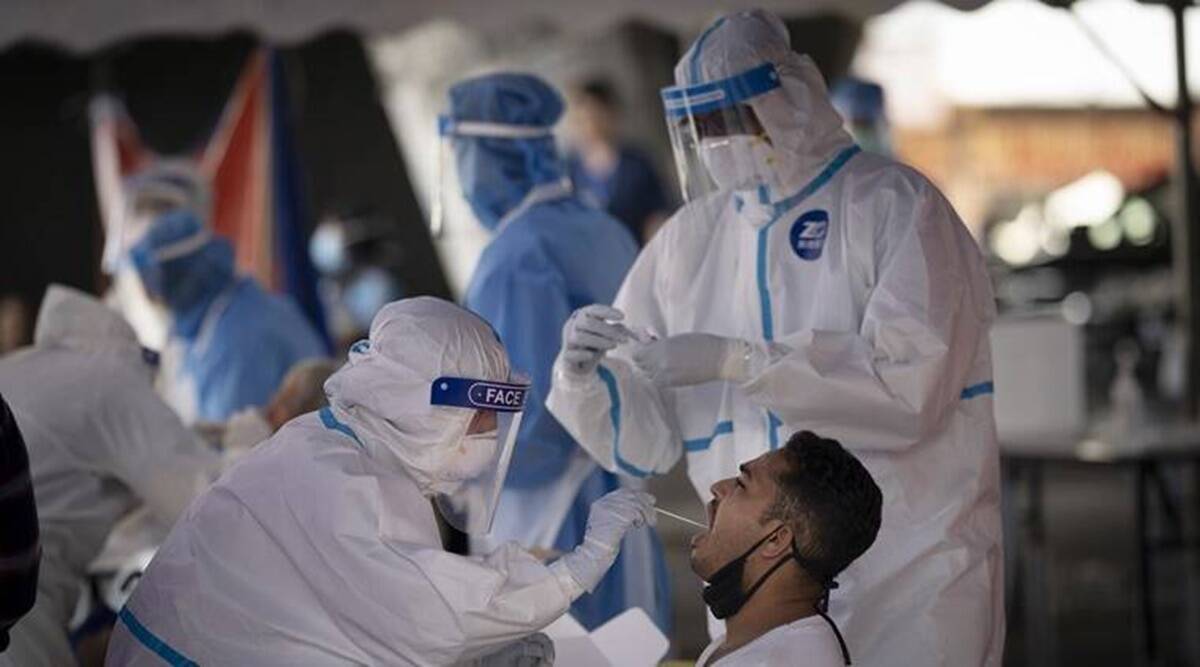 According to a meta-analysis published in "Lancet Infectious Diseases", hybrid immunity — from a previous infection mixed with vaccination — provided "greater amplitude and durability" of protection against severe Covid than an infection alone.
According to the study, hybrid immunity may also aid in extending the time until a booster dosage is required, particularly in the setting of Omicron variations causing a high number of outbreak infections. It states, however, that immunity to re-infection following infection, vaccination, or immunisation combined with infection fades within months.
The study is based on a meta-analysis of 11 previous studies on the protective efficacy of prior SARS-CoV-2 (Covid) infection and 15 studies on the protective efficacy of hybrid immunity. "These results can be utilised to alter recommendations for the amount and timing of SARS-CoV-2 vaccinations," it states.
The study demonstrates that hybrid immunity, when combined with primary vaccination doses, was effective in preventing severe sickness and hospitalisation for 97.5 percent of individuals for up to a year.
At 12 months, the efficacy of hybrid immunity alone against reinfection was 41.8%. In addition, the effectiveness of past infection against severe sickness and hospitalisation at 12 months was 74.6%.
According to the study, the protection against reinfection for all forms of immunity decreased to 24.7% after 12 months.
According to the study, hybrid immunity with more vaccine doses offers greater protection. Although investigated in only one of the cohorts included in the analysis, the study found that "hybrid immunity in conjunction with the first booster immunisation conferred a substantial increase in protection relative to the first booster vaccination alone" at 90 days.
In regions with a high prevalence of infection and limited resources, the focus should be on delivering primary doses to those with the highest risk of developing severe disease, according to the study. It is stated that this will provide a high level of protection against serious disease for at least one year in infected individuals. India has provided two primary doses of vaccination to at least 90 percent of the nation's population older than 12 years.
The report also recommends implementing booster vaccination campaigns whenever an increase in the number of illnesses is anticipated. "Given the fading protection for both infection-induced and vaccine-induced immunity," the report states, "broader immunisation among populations might be timed for rollout before to projected periods of elevated incidence, such as the winter season."
In addition, it states that a six-month delay in the administration of the booster dose "may be warranted" for those with a known history of prior illness and complete primary immunisation.
When asked about the study's conclusions, Dr. Anurag Agarwal, the former chairman of India's Sars-CoV-2 genomic sequencing project, stated that "there is no consensus" regarding the frequency of booster doses.
According to Agarwal, who is currently the Dean of Biosciences and Health Research at the Trivedi School of Biosciences at Ashoka University, "the essential high-quality data to develop such precise standards does not exist, and certainly not for India."