India
Amit Shah is briefed on Joshimath by Pushkar Singh Dhami, who states that 65–75% of the population is having a decent life.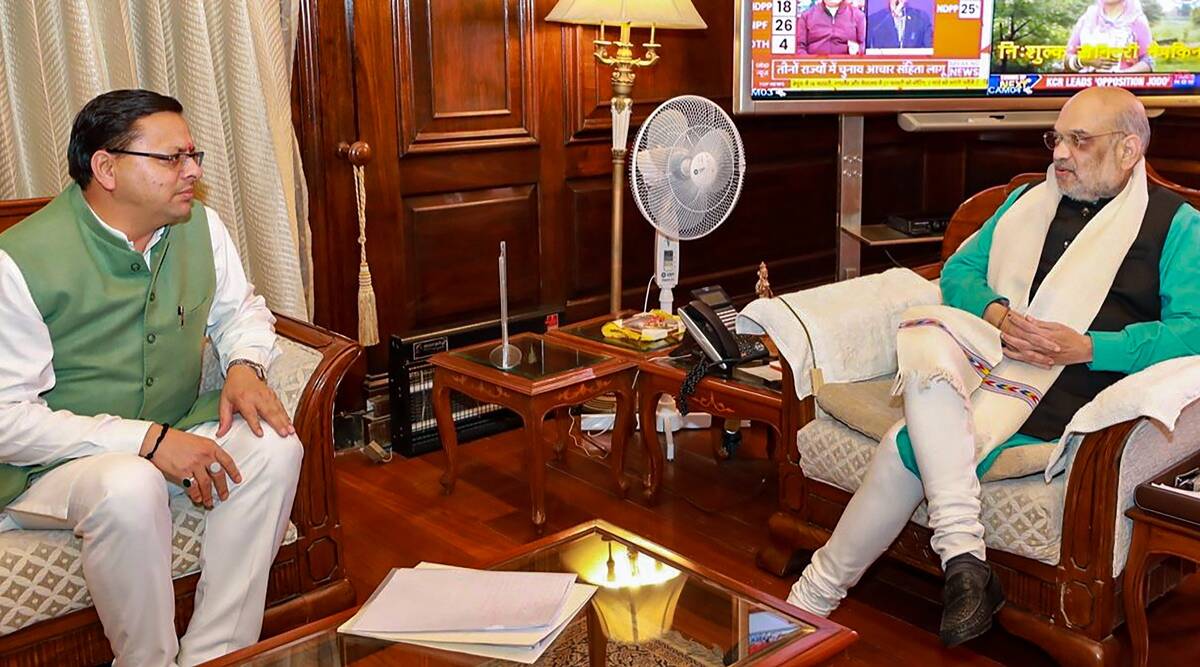 On Wednesday, Uttarakhand Chief Minister Pushkar Singh Dhami met with Union Home Minister Amit Shah and updated him on the state of rehabilitation efforts in Joshimath, where buildings and other infrastructure are cracking due to soil subsidence.
After the discussion, Dhami stated that 65 to 70 percent of the residents of Joshimath led regular lives and that the Char Dham Yatra will begin in four months.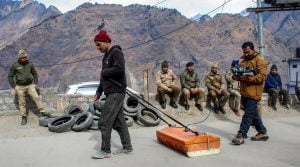 The prime minister informed the reporters that the interior minister has guaranteed him of all necessary help to cope with the current situation in Joshimath. "Today, I gave him (Shah) thorough information regarding the situation in Joshimath. I also informed him about the state government's quest for new locations and other initiatives. "He told us that the government will provide all assistance," Dhami said. In response to allegations made by some political parties that the Uttarakhand government is suppressing reports from various agencies regarding Joshimath, Dhami stated, "People sitting in different parts of the country are talking about Uttarakhand, which is not right because 65 to 70 percent of the residents are living normal lives. In the nearby tourist attraction of Auli, everything is operating normally. Auli is still visited by tourists. The Char Dham Yatra would begin in four months, he stated.
Dhami added that there was no discussion about money. "I have provided him with tentative information. This subject will be discussed after we provide a comprehensive report," he stated.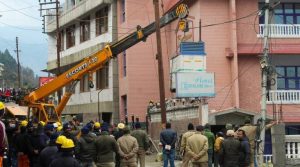 Share reports: govt to institutes
The government of Uttarakhand has requested the various technical institutes investigating land subsidence and landslides in Joshimath to share their findings for a better grasp of the situation. Wednesday, Disaster Management Secretary Ranjit Kumar Sinha told the media that Uttarakhand Chief Secretary S S Sandhu has directed the directors and scientists of various technical institutes operating in Joshimath to immediately analyse the affected areas and submit a report as soon as possible.
"Study of landslides in Joshimath should be conducted under strict time constraints. Different technological institutes should also exchange their research reports. In addition to clarity in the study findings, the solution should be communicated, according to Sinha.
The central government announced a deadline for its technical institutions to submit study findings on the disaster-affected areas of Joshimath on Tuesday.
"Ten researchers from the Central Building Research Institute (CBRI) have three weeks to submit their report. "Similarly, a 10-person team of scientists from the National Geophysical Research Institute (NGRI) and a seven-person team from the Wadia Institute have been given two weeks for a preliminary report and three weeks for a final report," Sinha explained.
The government has given a team of seven scientists from Geological Survey of India two weeks for the preliminary report and two months for the final report (GSI). He stated that the Central Ground Water Board (CGWB) team of four scientists was given one week for the preliminary report and three weeks for the final report.
The water discharge in Joshimath has decreased for the third day in a row. Sinha stated that the water outflow has decreased to 100 LPM from 540 LPM approximately one week ago. According to statistics released by the Chamoli district administration, cracks have been discovered in 849 buildings and 181 structures have been designated as being in an "unsafe zone." 865 individuals from 258 households have been temporarily displaced.