India
Siddhartha Mukherjee: We are developing people who will be referred to as cyborgs in older technology.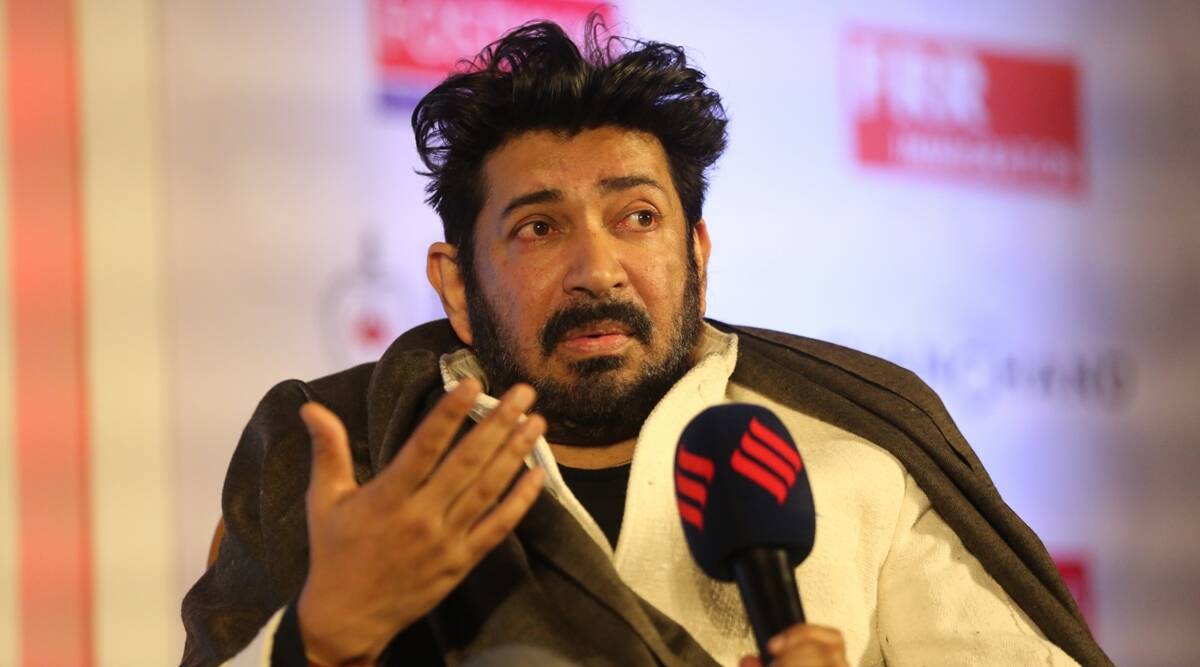 On Monday, physician and author Siddhartha Mukherjee talked at the Express Adda in New Delhi on a variety of topics, including the pandemic and the "tumbling" we had when we thought we understood our immune system, why science needs rock heroes, and how science has created "new humanity."
Author of the Pulitzer Prize-winning The Emperor of All Maladies: A Biography of Cancer (2010) and The Gene: An Intimate History (2016), New York-based Mukherjee is also a renowned haematologist and oncologist. His recently published non-fiction work, The Song of the Cell: An Exploration of Medicine and the New Human (Allen Lane), begins with the study of the basic unit of life — the cell — and guides readers through the cell's central role in medical.
Mukherjee explained what he meant by "new humans" by stating, "I believe that in many respects — including the production of organs, organoids, and the interface between cells and technologies — we are producing beings that we have never seen before… In fact, there are persons walking among us who may have received a bone marrow transplant and are living chimaeras; their body is their own, but their blood is made from the body of another."
Mukherjee stated, "We may as well be producing what is known in science fiction as a cyborg," citing the development of an artificial pancreas, the use of neural stimulation to alleviate symptoms of disorders such as depression, and the conception of Louise Brown in a petri dish as examples.
"We are developing individuals that, in some obsolete technologies, will be referred to as cyborgs. Despite not being true cyborgs, they are cellborgs. They are the points of contact between cellular therapies and humans. Consequently, we are at the frontier of the boundaries of our current technologies… They are present among us and are considerably more genuine than the science-fictional new humanity. Mukherjee stated that they raise countless concerns about who we are, what we do, and our future.
Mukherjee, whose sympathetic writing has demystified and humanised public debate on medicine and health, examines the pandemic, how it upended our lives, and the interaction of the Sars-CoV-2 with our cells that allowed the virus to unleash the worldwide pandemic in his latest book. Even with his extensive knowledge of the immune system – he has been working on immunological cancer treatments – Sars-CoV-2 surprised him, as it did many other scientists, by challenging our concept of how the immune system responds to a bacterial or viral infection. "I believe that the tumble that occurred is really significant. Once upon a time, the scientific world believed that it fully comprehended vaccination, virology, and immunology. Then, all of a sudden, along comes a virus that fundamentally questions everything we know and don't know about how the immune system functions."
He stated that the epidemic has taught us a great deal of unexpected information regarding why some patients have severe Covid-19 symptoms while others do not. Apparently healthy people, males more than women, have a pre-existing auto-immune illness that imperceptibly inhibits their ability to respond to viruses, he said. This previously unnoticed inability to respond to the infection becomes obvious only when Covid-19 strikes. The second surprise, according to him, is that some individuals contain mutations in immune-related genes, which are generally undetected until Covid-19 strikes. Invoking the instance of extended Covid, he questioned whether other viral infections, such as influenza or Epstein-Barr, also result in such long-lasting symptoms. "Because Covid-19 was such a global epidemic, we now understand the long-term autoimmune effects of Covid-19," said Mukherjee, who confessed that his voice had changed as a result of Covid-19.
In response to a query about whether the pandemic was the result of biowarfare, Mukherjee stated that he did not believe it was, but he did not totally rule out a lab leak explanation. The author also discussed the anti-vaccine movement in the United States and the paradox of this being an anti-science period in the midst of medical advancements. He noted that the anti-vaccine movement was mostly motivated by three groups of individuals: libertarians who believe that my body is my body, anti-science advocates, and those with vaccination weariness. Regarding the disrespect for medicine, he asserts that it stems from the inability of medical professionals to transmit their entire authority, as well as political scapegoating. It is medicine and the greater social changes it has prompted that have led to childbirth becoming non-fatal and people living to at least 80 years old.
Big pharma and the pricing of pharmaceuticals were also discussed. Mukherjee's most recent initiative in Bengaluru, Immuneel Therapeutic Ltd, in collaboration with biotech entrepreneur Kiran Mazumdar Shaw, has been rolling out a crucial clinical trial on the treatment of cancer, known as the Chimeric Antigen Receptor (CAR) T-cell therapy, which is already in use in several countries and will significantly reduce the cost of therapy for Indian patients. He stated that pharmaceutical corporations should not base product price on what failed in the valley of death — the period between a promising discovery and the final product. He admitted that developing drugs costs money, but stated that the majority of huge pharma businesses survive by acquiring extremely successful start-ups.
Anant Goenka, Executive Director, Indian Express Group, and Devyani Onial, National Features Editor, The Indian Express, were interviewed by the author.
A question-and-answer session with the audience was followed by a rapid-fire round with Goenka, during which the author stated that he did not believe in a predestined fate, that he believed in life on other planets, and that his favourite scientist is Albert Einstein. When asked if individuals should "use, reduce, or stop" the following items, he responded "yes" to microwaves, 5 G, and telephones, but "no" to hair dyes and artificial sweeteners.
The Express Adda is a series of informal conversations hosted by the Indian Express Group and attended by those at the forefront of change. Union Minister of External Affairs S Jaishankar, Union Minister of Health Mansukh Mandaviya, Union Minister of Housing and Urban Affairs and Petroleum and Natural Gas Hardeep Singh Puri, election strategist Prashant Kishor, Union Minister of Environment, Forests, and Climate Change Bhupendra Yadav, and Union Minister of Road Transport and Highways Nitin Gadkari have all been previous guests at the Adda.