India
Government extends Smart Cities Mission by one year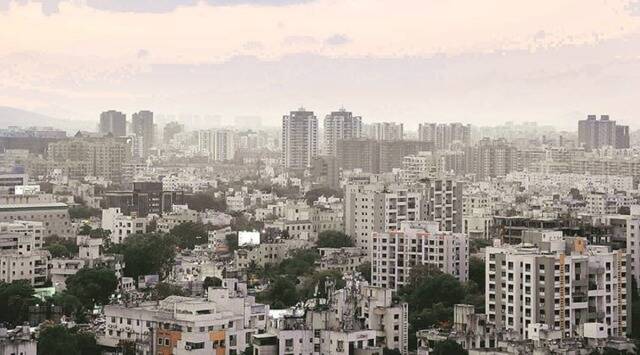 Monday, ministry sources told The Deccan Era that the Union Housing and Urban Affairs Ministry has extended the deadline of its Smart Cities Mission from June of this year to June of 2024 to allow all 100 smart cities to not only complete their projects but also document and disseminate the mission's learnings.
The 2015-launched mission selected 100 communities through a competitive process between January 2016 and June 2018. The cities were granted five years from the date of their selection to complete the proposed projects. The ministry determined in 2021 to extend the deadline for all one hundred cities until the end of June 2023.
Now, with two months remaining, fifty of the one hundred cities have completed 75% of their initiatives and will be able to finish the remainder by June. An official stated, however, that they would need more time to complete the documentation, dissemination, and institutionalisation of the mission's best practices and innovations so that they can be replicated in other cities across the nation. The official stated that the ministry had received numerous requests for additional time to complete the projects from localities, chief ministers, and members of parliament.
72% of the total number of projects and 60% of the total valuation of projects had been completed by the 30th of April by the cities. According to a ministry source, 66 cities with populations of less than one million are implementing two-thirds of the mission's initiatives. According to the source, over 80% of projects in large cities have been completed, while the completion rate for smaller cities lies at 66%. The average rate of completion is 100 projects worth Rs 1,850 crores per month, and in the majority of cities, expenditure under the mission exceeds routine budget spending, according to a source.
Under the initiative, integrated command and control centres were established in all 100 cities at a total cost of Rs 11,775 crore. According to a ministry source, 526 smart mobility projects, 116 smart energy projects, 411 water, sanitation, and hygiene projects, 343 each of creating vibrant public spaces and economic infrastructure, 203 social infrastructure projects, and 145 smart governance projects are still in progress.
The cities have received a total of Rs 71,000 crore, with Rs 38,000 crore coming from the central government and the remainder from states and municipal local bodies. The budgeted Rs 8,000 crore for 2023-2024 will be sufficient to finish the initiatives, according to a source. In addition, 232 public-private partnership initiatives totalling Rs 15,006 crore have been initiated in 53 cities. This infrastructure includes multimodal transport centres, common mobility cards, and public bike sharing.
Related Posts