India
Big effort to build infrastructure for villages on the border; 7 new ITBP battalions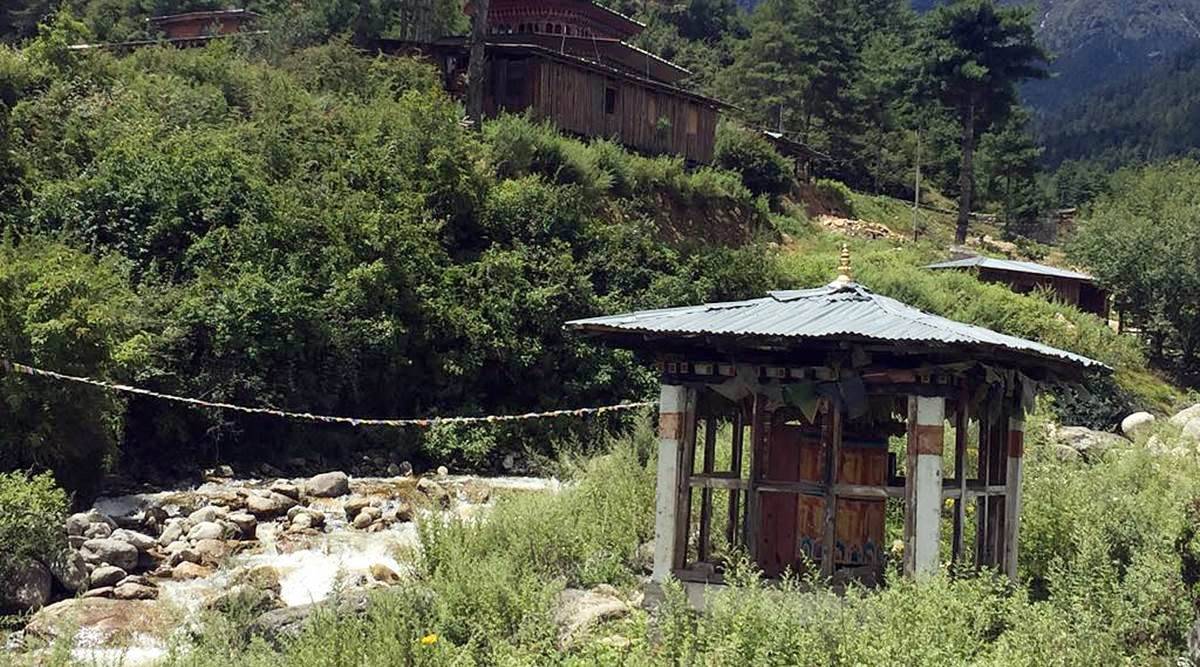 In an effort to improve infrastructure along the country's northern border as the standoff with China continues, the Union Cabinet on Wednesday approved allocating Rs 4,800 crore for the Centre's Vibrant Villages Programme and the Cabinet Committee on Security approved adding more than 9,000 troops to the Indo-Tibetan Border Police (ITBP).
Anurag Thakur, the Union Minister for Information and Broadcasting, said that the Central government will pay for a village scheme in the border areas of Himachal Pradesh, Uttarakhand, Arunachal Pradesh, Sikkim, and Ladakh. Out of the total amount spent, Rs 2,500 crore will go towards building roads in these areas.
Later, Union Home Minister Amit Shah wrote on Twitter, "For the first time, a government is working so hard to improve border areas and raise the standard of living for the people who live there. The Vibrant Village Programme, which was approved by the Cabinet, will change 663 border villages. This will stop migration and improve border security.
सीमावर्ती क्षेत्रों के विकास और वहाँ के लोगों के जीवनस्तर को ऊपर उठाने के लिए पहली बार कोई सरकार इतने संकल्पित भाव से कार्य कर रही है।

कैबिनेट द्वारा स्वीकृत 'वाइब्रेंट विलेज प्रोग्राम' से 663 सीमावर्ती गाँवों का कायाकल्प होगा जिससे पलायन रुकेगा और सीमा सुरक्षा अधिक मजबूत होगी। https://t.co/Z5iBWBiaq0

— Amit Shah (@AmitShah) February 15, 2023
As a result of the ITBP decision, seven new battalions and a new sector headquarters will be created. Since ITBP is the first line of defence on the China border, sources say this will strengthen the security grid on the Line of Actual Control (LAC). They also said that it would give the ITBP a chance to rest, heal, and train its people.
"This was a plan that the ITBP had been working on for a long time. It has been there since 2013–14. At first, it was planned to make 12 new battalions, but that number has now been cut to seven. "This is related to the decision to add more border outposts and staging camps along the LAC," said an official from the Home Ministry.
EXPLAINED
Counter to China at the LAC
The government's decision to give money to border villages and improve security comes at a time when problems with China along the Line of Actual Control in Ladakh still need to be solved. PLA troops are still camping out in Demchok and the Depsang Plains. Along the LAC, China is also improving its infrastructure.
The plan to improve villages was first talked about in the 2022 Budget. It will cover 2,963 villages, and the first phase will cover 663 of them. Thakur said, "We've already talked to all the people involved about this."
The Ministry of Home Affairs says that the programme will "help encourage people to stay in their native places in border areas and reverse the outmigration from these villages, which will improve border security." The total cost is for the five years from 2022-2025.
"Key results that have been tried are connectivity with an all-weather road, drinking water, electricity 24 hours a day, 7 days a week, with a focus on solar and wind energy, as well as mobile and internet connectivity," the Ministry said, adding that tourism, health and wellness centres are also important.
Thakur said, "Traditional ways of knowing, NGOs, and self-help groups will be supported, with a special focus on young people and women."
As part of the Seema Darshan programme, students will go on field trips often to learn about tourism. Since you need permits and permissions to get into many of these border areas, the plan is to start with organised trips and then add domestic tourists over time. Thakur said.
During different parts of the programme, officials from the Central and state governments will be sent to these villages to take stock.
The ITBP has 176 border posts at the moment. In January 2020, the Cabinet Committee on Security gave its approval for 47 new outposts and 12 staging camps to be built along the LAC. Sources said that to run these border outposts and staging camps, it was planned to hire 9,400 people at a cost of about Rs 2,800 crore.
Sources say that salaries will make up just over a third of the total cost, while more than Rs 1,800 crore will be spent on buying land, building structures, and buying weapons and ammunition.
The Cabinet has also given the go-ahead for a 4.1-kilometer Shinku-La tunnel on the Manali-Darcha-Padum-Nimmu axis. This will make it possible to get to Ladakh in all kinds of weather. This is on top of the Zoji-La tunnel, which is still being built, and the Atal tunnel, which opened in 2020. Costing about Rs 1,681 crore, the Shinku-La tunnel project will be finished in December 2025. Through Zanskar Valley, this will link Ladakh to other parts of the country.