India
PM Modi sent Army to LAC, Rahul didn't, says Jaishankar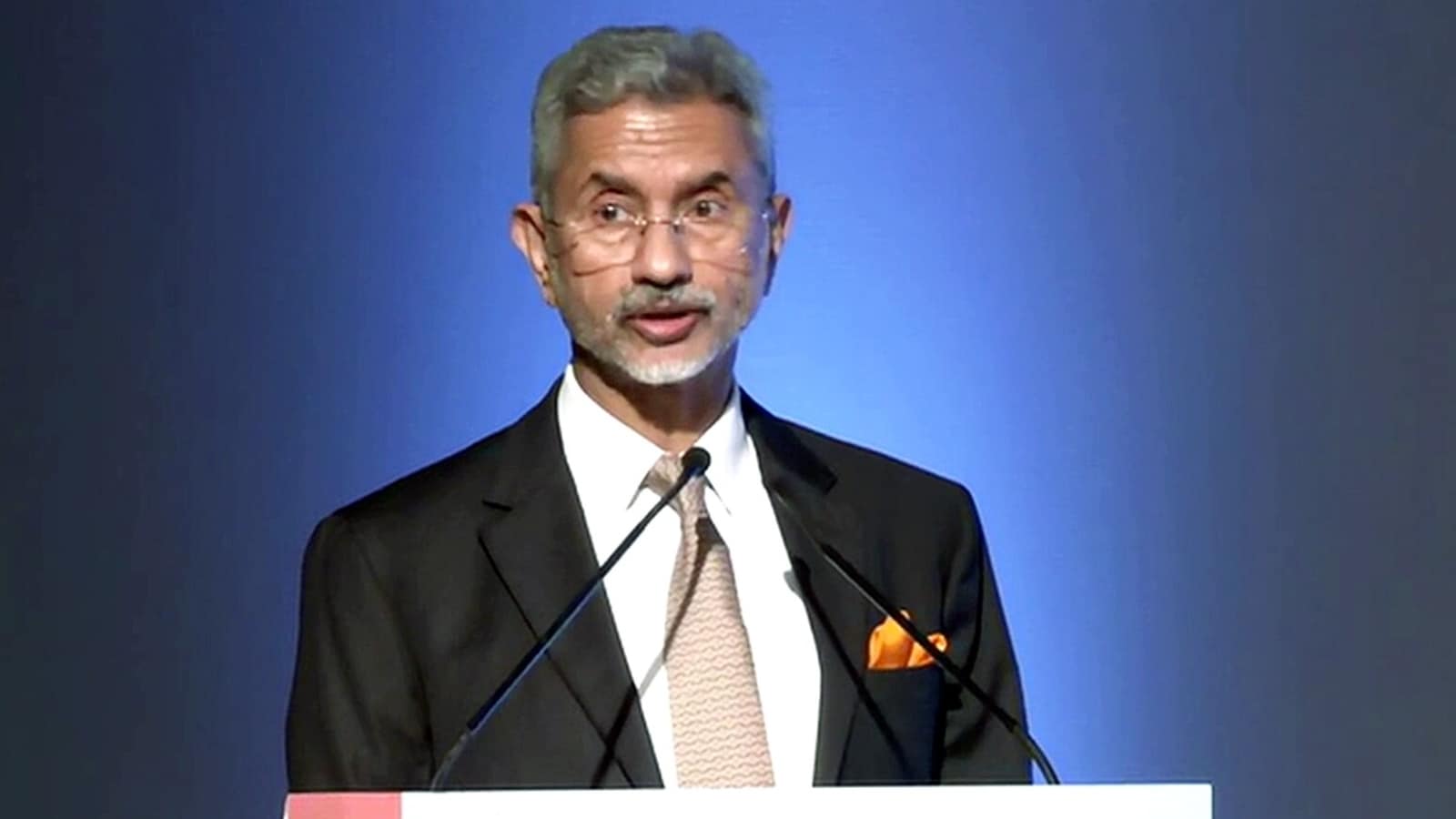 External Affairs Minister S Jaishankar responded to Rahul Gandhi's criticism of the government over China's aggression on the Line of Actual Control in eastern Ladakh on Tuesday by stating that it was Prime Minister Narendra Modi, not the Congress leader, who dispatched the Army to the Line of Actual Control as a countermeasure to China's troop deployment, and that the opposition party should examine what occurred in 1962 with candour.
In an interview with ANI, Jaishankar stated that the Modi government had boosted the funding for border infrastructure by a factor of five.
Responding to Congress and other opposition parties' outrage over the Chinese construction of a bridge on Pangong Lake last year, the Minister stated that China had illegally occupied the region since the 1962 war.
In a forceful defence to Congress over claims concerning China, he stated that its officials must have difficulty recognising phrases beginning with the letter 'C'.
"When did China genuinely assume control of the region? They must have difficulty understanding words beginning with the letter 'C'. I believe that they are intentionally distorting the situation. The Chinese arrived there for the first time in 1958, and they seized it in October 1962. Now you're going to blame the Modi government in 2023 for a bridge that the Chinese captured in 1962, but you don't have the integrity to admit that it occurred there," Dr. Jaishankar remarked.
"In 1988, Rajiv Gandhi visited Beijing; he inked accords in 1993 and 1996." I do not believe that signing those contracts was improper. I am not making a political argument here. I believe these agreements were reached at that time because the border needed to be stabilised. They did, in fact, stabilise the boundary."
The Minister of Foreign Affairs emphasised that if other countries' demands are unreasonable, the administration will be unable to reach an agreement.
Jaishankar refuted the Congress party's accusation that the Modi government is defensive and reactive on the China problem by stating that the China border is currently home to the greatest deployment in peacetime.
"If I were to summarise the Chinese situation, I would urge you not to believe the narrative that someplace the government is on the defensive and somewhere we are accommodating. I question whether we were accommodating when we dispatched the Indian Army to the LAC (Line of Actual Control). It was not sent by Rahul Gandhi. Narendra Modi dispatched them. On the China border, we have the largest peacetime deployment in our nation's history. We are maintaining troops there at an enormous cost and with much difficulty. This administration has raised infrastructure investment on the border fivefold. Who is the defensive and accommodating individual? Who is telling the genuine truth? Who is appropriately depicting the situation? Who is playing footsie with history? ", Jaishankar added during an interview with ANI.
When asked about Congress leader Rahul Gandhi's comments that S Jaishankar did not know much about foreign policy and needed to learn more, the External Affairs Minister made a veiled dig by stating that he is willing to listen to the Wayanad legislator if he has "superior knowledge and wisdom" on China.
"I believe he stated this in a public meeting. That is likely in relation to China. I can only defend myself by stating that I am China's longest-serving ambassador. I've been dealing with numerous border-related concerns for a very long time. I do not claim to be the most knowledgable person, but I believe I have a decent concept of what is up there. If he has better knowledge and insight regarding China, I am always eager to hear it. As previously stated, my life is a learning experience. If there is a possibility, I have never closed my mind to anything, no matter how unlikely," Jaishankar continued.
Responding to Congress' criticism of the development of border communities on the Chinese side of the LAC, he advised the opposition party to recall the events of 1962.
He remarked, "It's almost as if 1962 never occurred when you employ this smoke and mirrors technique."
"We must construct border infrastructure. Why didn't you (governments led by the Republican Party) construct infrastructure? The budget for border infrastructure has increased fivefold during the Modi administration. Prior to 2014, it was between 3,000 and 4,000 billion; currently, it exceeds 14,000 billion. If you look at the roads that have been constructed, the bridges that have been doubled or tripled, and the tunnels, you can see that this government is serious about border infrastructure, whereas previously the underlying philosophy was "let's leave it that way until the Chinese cannot enter, which meant you had no intention of opposing them when they did," he said.
Although the Congress was challenging the government, he said it was crucial to bring out its errors.
"Personally, I can engage in a blame game over what occurred in 1962, because it did occur, but if you whitewash all of that and claim that everything only occurred in 2023… I have to call you (Congress) out," Jaishankar added. He noted that improvements to border infrastructure should have been made at least twenty years ago.
No, first of all, I am not using the term "fortification"; I believe we are lawfully constructing our border infrastructure, as they have already constructed a robust border infrastructure. We should have done it 25 years ago, in my opinion.
He stated that China had a larger economy than India, and that India was responding to the scenario China had created along the LAC in Ladakh by breaking border agreements.
"Theirs is the larger economy what I intend to do? I am a smaller economy. Am I going to engage in conflict with a larger economy? It is not a matter of responding. It comes down to plain sense. We agreed that we should not bring big numbers of people to the border…because it is in our best interest to stabilise our borders or a situation, not out of love, affection, or feeling. It is a fundamental calculation, he stated.
Jaishankar stated that border agreements helped stabilise the situation until China broke them.
After the aggressive operations of the Chinese Army, there was a standoff at the Ladakh Area Control (LAC). The two nations engaged in multiple rounds of military and diplomatic discussions in an effort to disengage from a number of issues of contention. China continues to deploy a large number of troops, prompting India to take countermeasures. (ANI)