India
The Centre informed the Supreme Court that SIMI's goal of establishing Islamic authority in India cannot be permitted.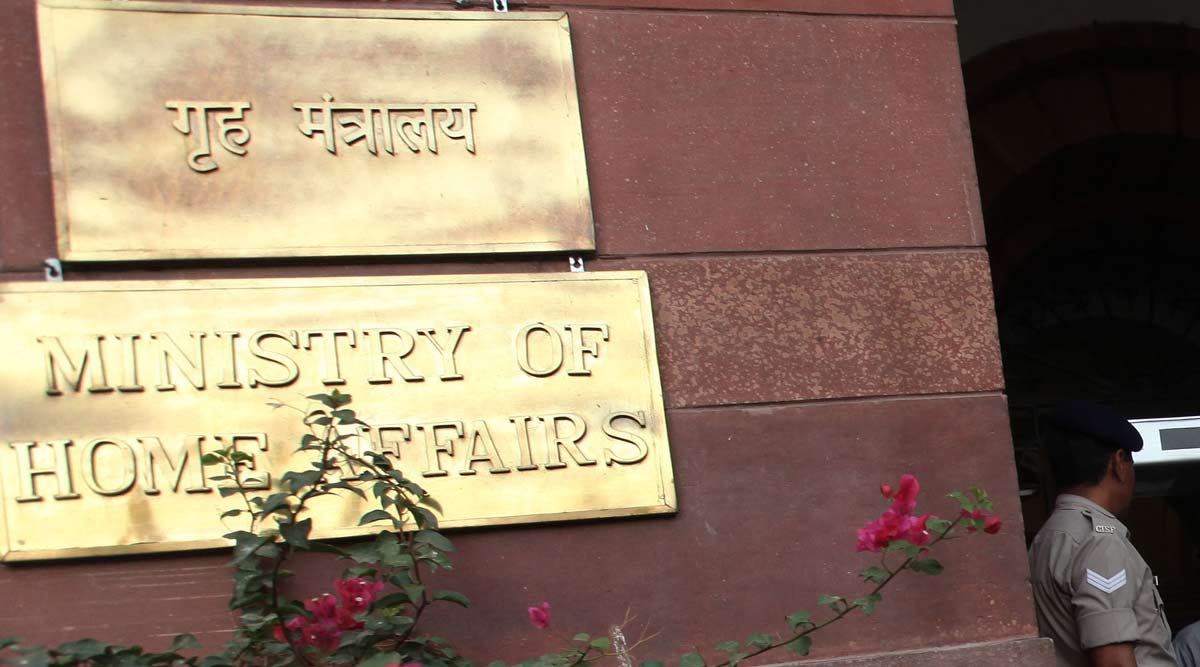 In an affidavit submitted to the Supreme Court, the Centre stated that banned Students Islamic Movement of India (SIMI) activists continue to operate clandestinely and receive funding, and that the organization's "objective of establishing Islamic rule in India cannot, under any circumstances, be allowed to continue."
"…the evidence brought on record establishes clearly and unambiguously that despite being banned since September 27, 2001, except for a brief period in between, SIMI activists are associating, meeting, conspiring, acquiring arms and ammunitions, and engaging in activities which are disruptive in nature and capable of threatening the sovereignty and territorial integrity of India. They maintain regular contact with their foreign-based associates and superiors. Their acts have the potential to disturb the country's peace and communal harmony. Their professed goals are in opposition to the laws of our country. In the affidavit, the Union Home Ministry stated that "especially their objective of establishing Islamic dominion in India cannot be tolerated under any circumstances."
The affidavit was produced in response to a petition challenging the 2019 notification that extended the ban on the organisation under the 1967 Unlawful Activities (Prevention) Act.
The government noted that every new SIMI member takes an oath stating that he or she "will work for the liberation of humanity and the establishment of an Islamic system in my country" and added that SIMI's "constitution not only disclaims, questions, and intends to disrupt the sovereignty and integrity of our country, but also causes disaffection against India and the Constitution of India."
Noting that "the objective of SIMI according to its own constitution is contrary to the basic structure of the Indian Constitution," the affidavit added that "any constitution that prescribes such an oath of allegiance to its members must be viewed as in direct conflict with the democratic sovereign setup of India and should not be allowed to continue in our secular society."
It was stated that SIMI, which was founded on April 25, 1977 at Aligarh Muslim University in Uttar Pradesh as a youth and student organisation affiliated with Jamaat-e-Islami-Hind (JEIH), declared independence in 1993.
According to the government, the group's objective is to "organise students/youth in the propagation of Islam and gain support for Jehaad." Through 'Islami Inqalab', the group also emphasises the development of Islamic government based on 'Shariat'. The organisation does not believe in nation-states or the secular nature of the Indian Constitution. It views idol worship as a sin and promotes its "responsibility" to stop such behaviours.
According to the affidavit, SIMI, through its members, has ties in Pakistan, Afghanistan, Saudi Arabia, Bangladesh, and Nepal, and "is influenced and utilised by different fundamentalist Islamic terrorist organisations operating in Jammu and Kashmir, among other places." In addition, "terrorist organisations such as Hizb-ul-Mujahideen and Lashkar-e-Toiba have successfully infiltrated SIMI cadres to fulfil their anti-national objectives," according to the authorities.
Regarding its ongoing activities, the government stated, "Since the ban, SIMI is conducting its operations in numerous states under the guise of cover groups. Many SIMI cadres have regrouped under several names including 'Wahadat-e-Islami' in Tamil Nadu; 'Indian Mujahideen' in Rajasthan, Karnataka, Gujarat, Andhra Pradesh and Delhi; 'Ansarullah' in Karnataka; 'Muslim Muttahida Mihad' in Uttar Pradesh; 'Wahadat-e-Ummat' in Madhya Pradesh; and 'Nagarik Adhikar Suraksha Manch' in West Bengal."
The home ministry said that ex-SIMI members used one "Karuna Foundation" in Kerala to combat threats to Islam. Another organisation known as the "Amanat Foundation" exhibited pro-SIMI leanings.
It said that "on a pan-Indian scale, SIMI has been reorganised under several names, like 'Tahreek-e-Ehyaa-e-Ummat,' a movement for the revival of the Community, 'Tehreek-Talaba-e-Arabia,' 'Tehrik Tahaffuz-e-Sha'aire Islam,' etc. In addition, there are around thirty more front groups through which SIMI continues to operate. These front organisations aid SIMI in a variety of operations, such as the collection of cash, the distribution of literature, the regrouping of cadres, etc."
The government further stated that the organisation continues to receive funding from both domestic and international sources. "Jhakat/donation and funds from members/ex-members and sympathisers and…by robberies and dacoities" were funding sources within the country.
The affidavit said that "even though the literal meaning of Jhakat is religious tax, the evidence of witnesses shows that funds were collected as donations for which donation slips were given, and they were used to fund the illegal activities of members, activists, and supporters of SIMI and to further its goals and objectives."
"Therefore, based on the evidence presented before this Tribunal and the materials placed on record, it is clear that SIMI's activities continue through its members/activists/sympathizers, who are expanding the cadres by indoctrinating young boys, and that other terrorist organisations are using its cadre to continue unlawful/terrorist activities in India. Some SIMI members/activists work under the auspices of a frontal organisation and/or have ties to a variety of other terrorist groups, such as Al-Qaeda, LET, JEM, ISIS, IM, etc., the authorities noted.