India
70 Collegium proposals remain pending: Supreme Court has stated that it will monitor rather than remain silent.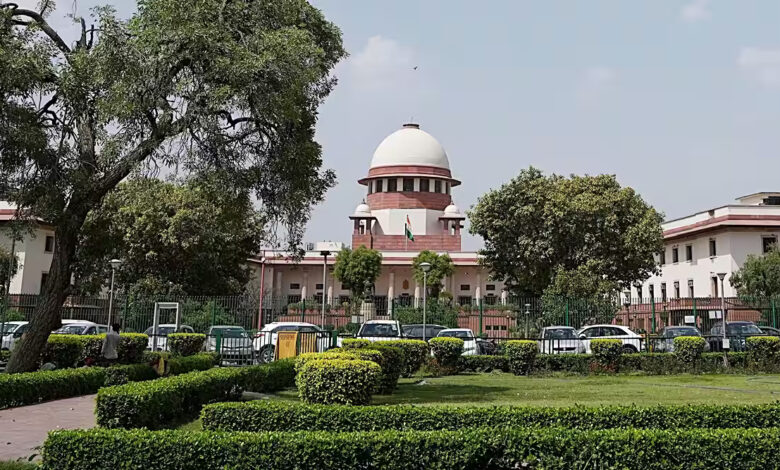 worried about the status of recommendations for the appointment and transfer of High Court judges, and emphasising that 70 recommendations made by the Collegium are still pending with the government, the Supreme Court said Tuesday that it will "monitor" the issue "closely" and take it up once every "10-12 days" at the very least "until it is done."
On a bench alongside Justice Sudhanshu Dhulia, Justice Sanjay Kishan Kaul asked Attorney General R Venkataramani to take directions in the matter, saying, "Today I am quiet because the AG says one week." I might not be quiet the next day."
The case will be heard again by the bench on October 9.
It is considering a petition from the Advocates' Association of Bengaluru seeking contempt of court proceedings against the government for alleged delays in the appointment of judges.
"In some ways, we have attempted to push these things," Justice Kaul stated. Now we want to keep a careful eye on it."
The bench informed Venkataramani that the government is now considering 70 suggestions provided by the Collegium since November 11, 2022.
According to the breakdown, the "number of names reiterated is 7," while "9 names have been proposed for the first time."
He stated that there will be one Chief Justice elevation and 26 transfers, totalling "70 names recommended beginning November 11, 2022."
According to Justice Kaul, the number of pending cases was 80 until four days ago, but the government has cleared 10 names since then. "So, the present figure is 70."
One of the pending files, according to the bench, is the nomination of the Chief Justice of a "sensitive High Court."
This was an obvious allusion to the Manipur High Court, for which the Collegium proposed the nomination of Delhi High Court judge Justice Siddharth Mridul as Chief Justice on July 5 of this year.
The bench directed Venkataramani to take appropriate action. He promised to do so and asked for a week's notice.
Responding to remarks by counsel Prasanth Bhushan, who appeared on behalf of the NGO Common Cause, which is also a party in the case, Justice Kaul stated that the delay in releasing the recommendations had caused some people to withdraw their names.
"With AG's assurance that I will take up the matter every 10-12 days until it is completed." "I considered saying a lot, but since the Attorney General has requested 7 days, I'm holding back," he stated.
"If he can get everything done, I have nothing to do, I will be more than happy," stated Justice Kaul.
Related Posts