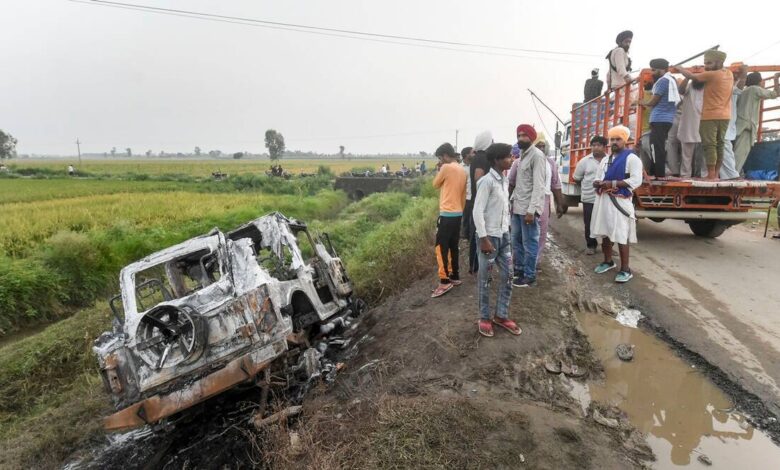 The Supreme Court on Tuesday relaxed the bail restrictions placed on Ashish Mishra, the accused in the Lakhimpur Kheri case, and allowed him to come and stay in the National Capital Territory (NCT) to care for his ailing mother and daughter.
On Mishra's request, a bench of Justices Surya Kant and Dipankar Dutta granted this. However, the court ordered that Mishra not attend any public functions in Delhi or speak to the media about the ongoing issue.
On January 25, the Supreme Court granted him temporary relief and ordered him not to return to Uttar Pradesh or the National Capital Territory of Delhi. The decree said, "Any attempt by petitioner, his family or supporters to influence or threaten the witnesses directly or indirectly shall entail cancellation of interim bail" .
The bench emphasised on Tuesday that the limitation on his entry into Uttar Pradesh, except to attend the case's trial, will remain in effect.
On October 3, 2021, four farm law protesters were killed when a convoy of vehicles, including one belonging to Ashish Mishra's father, Union Minister of Home Ajay Mishra, ploughed over them. In the ensuing fighting, two BJP activists, the driver of one of the vehicles, and a journalist were also slain.
The court had also granted interim bail to four farm law protesters — Guruwinder Singh, Kamaljeet Singh, Gurupreet Singh, and Vichitra Singh — charged in the other FIR connected to the killing of the BJP members and the driver in its January 25 ruling.
Related Posts