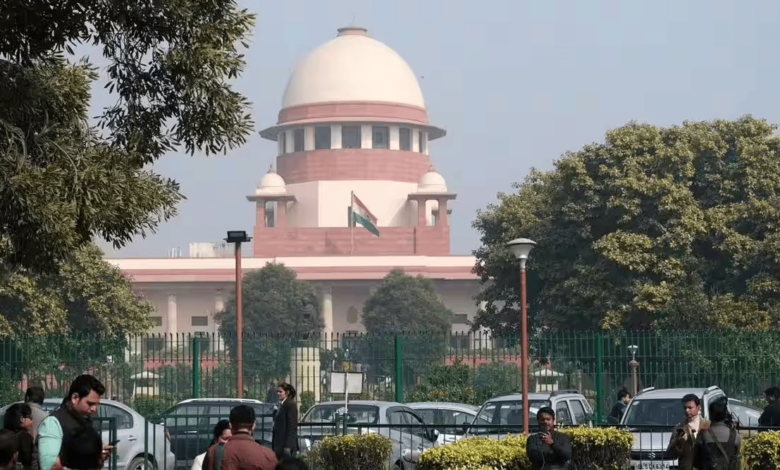 Monday, the Supreme Court ordered the appointment of archakas (priests) in Tamil Nadu temples governed by the Agamic tradition to remain unchanged.
Issuing notice on a writ petition by 'Srirangam Koil Miras Kainkaryaparagal Matrum Athanai Sarntha Koilgalin Miraskain-karyaparargalin Nalasangam' – as association of archakas, a bench of Justices AS Bopanna said "in the meantime, the status quo relating to archakaship in Agamic temples in question, shall be continued in the same manner, until further orders…"
The petition filed by advocates G Balaji and P Valliappan urged the court to quash the TN Government order dated July 27, 2023, and the Government letter dated August 28, 2023, as well as all subsequent orders by which the state attempted to interfere with the hereditary scheme of appointing archakas of a particular denomination in Agama temples by making it open to those from other denominations, as well, who had completed a one-year certificate course for archakas in schools run
The petitioner association noted that "notable Shaivite and Vaishnavite temples in Tamil Nadu were constructed in accordance with Agamas, and worship takes place in accordance with Agamas."
The petition asserted that despite rulings by the Supreme Court and the Madras High Court, the state government is attempting to appoint non-believers as archakas in order to eliminate temples in the state. It is well-established that a secular government lacks the authority to interfere with essential religious practises, as the Constitution of India protects this right.Agamas is unquestionably a fundamental religious practise that cannot be interfered with by a secular government".
It added that experience in Agamas is not secured by one-year certificate courses but by years of rigors training under learned Gurus. "…they receive Deekshai or Samskara (initiation) from their Guru/Acharya, who is most often their respective fathers, at a very young age, between the ages of five and seven, and endure rigors Vedic education for at least three years. Then, they are trained to perform Poojas and Homams for an additional three to five years before becoming Archakas," the document explained.
Senior Advocate Guru Krishna Kumar argued on behalf of the petitioner association that the Supreme Court held in the 1972 case Seshammal and Others vs State of Tamil Nadu and the 2016 case Adi Saiva Sivachariyargal Nala Sangam v Government of Tamil Nadu that the Archakas of Agama temples must be appointed in accordance with Agama traditions.
Related Posts