India
Invoking her father Rajiv, Priyanka asserts that the norms of politics have changed, and that there are now attempts to mislead along religious and caste lines.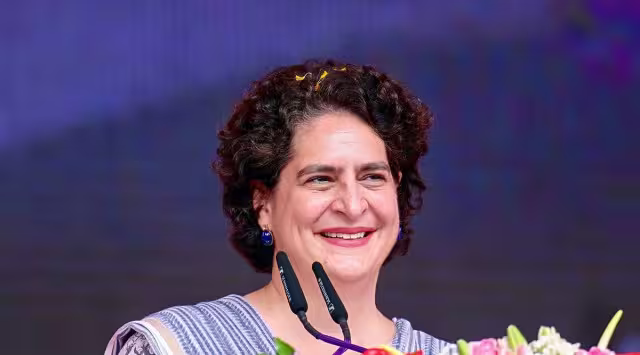 During a visit to Bhilai city in Chhattisgarh on Thursday for a Mahila Samruddhi Sammelan (women's prosperity conference) organised by her party, Congress general secretary Priyanka Gandhi warned people that as elections approach, attempts will be made to mislead people along religious and caste lines, but voters must ask what the government has done for them.
Without naming the BJP specifically, she stated that the norms of politics have evolved over time. She recalled an incident involving former prime minister Rajiv Gandhi's father, saying, "My father and I had travelled to Amethi, where he was interacting with locals. The elderly woman reprimanded him because the rain had swept away the road in her neighborhood. Later, I asked my father if he felt guilty, and he replied that he and the elderly woman were performing their duties. This was the political climate at the time, but the norms have since changed."
"Four decades have past. I visited a chawl in Uttar Pradesh and spoke with a woman who uses a furnace but cannot afford to refill her gas cylinder. No one is employed in her household; there is no electricity or running water, and she sells bracelets to support her family. Priyanka stated, "When I asked her who she would vote for, she said she would vote for the same politician." "When I asked her why, she began discussing religion and caste. The public was aware then and is conscious now, with the exception that politicians now manipulate their emotions… When discussing religion, emotions, and caste, you do not enquire about water, roads, or jobs. This is a massive political plot to distract you from asking the proper questions."
She also criticised Prime Minister Narendra Modi for spending billions of rupees on initiatives other than basic infrastructure. "He spent Rs 27,000 crores on Yashobhoomi, Rs 20,000 crores on the new Sansad Bhavan, and Rs 8,000 crores on two aircraft for their travel. But he cannot explain why your highways are in disrepair, why you cannot find work, or why prices are rising so rapidly. He cannot explain why the average farmer earns Rs 27 per day while his wealthy industrialist acquaintance earns Rs 1,600 billion per day. Only in Chhattisgarh is the number of farmers increasing, whereas farmers in other states are frustrated by low crop prices. Our nation's pride is rising, and we all sense it, but that does not mean we should forget about the poor and middle class.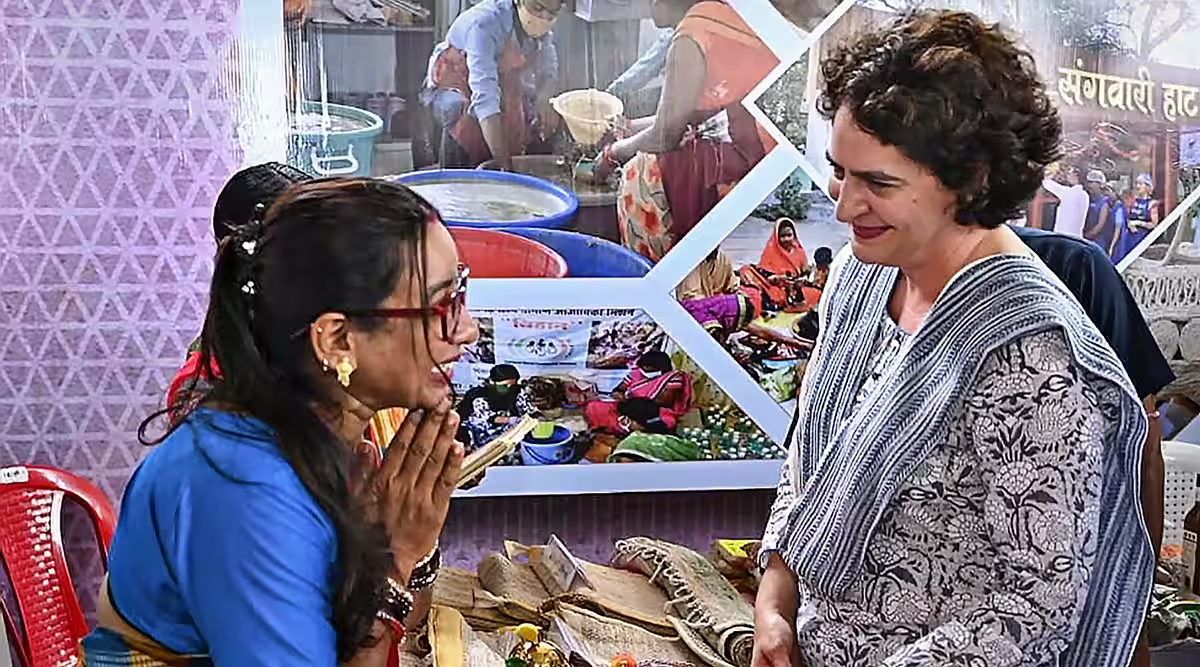 Priyanka elaborated on a series of welfare programmes implemented by the Congress government in Chhattisgarh since 2018 and how they benefited women and other segments of society. In addition, she criticised the federal government for selling railway property, terminals, and airports to private companies.
"Leaders will come to solicit ballots, but all I ask for is your attention. You also ask queries like the woman (Rajiv Gandhi's question). Ask them what they have done for us. If you ask the government of Chhattisgarh these queries, the public will provide the responses. "I implore you, for your own good, to remember the old rules of politics and to support Bhupesh Baghel ji so that the good work of the last five years can continue," she said.
Related Posts