India
Cong demands a discussion of the Manipur situation in Parliament during an all-party meeting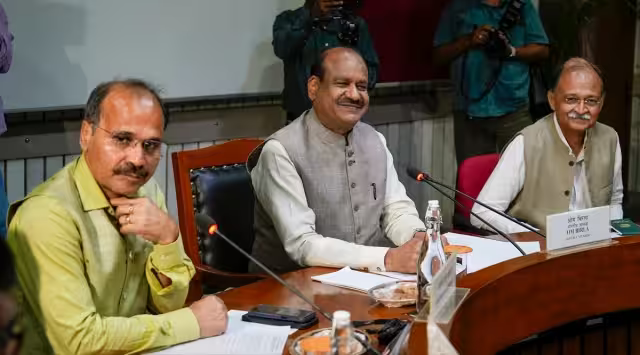 Asserting that it takes two hands to clap, the Congress stated on Wednesday that if the government wants Parliament to function, it must grant space to opposition issues and demand that Manipur be discussed during the Parliament's Monsoon Session.
Adhir Ranjan Chowdhury, leader of the Congress in the Lok Sabha, made these remarks after participating in an all-party meeting before Thursday's commencement of the session.
"At the Business Advisory Committee meeting, I raised all the issues that needed to be discussed.
Also, at the party meeting, I raised the issues…"We demand that the Manipur issue be discussed," Chowdhury told reporters as he exited the all-party meeting after delivering his remarks to attend another meeting.
"After two months, the prime minister (Narendra Modi) remains mute. Since he has been silent for over two months, I request that he at least make a statement in parliament and enable us to hold a debate," he said.
As the situation in Manipur deteriorates, Chowdhury said we intend to introduce a motion to adjourn tomorrow.
Other issues such as floods in various parts of the country, the railway accident in Balasore, Odisha, unemployment, price increases, and the "attack" on the federal structure, he said, should also be discussed.
"I also demanded that the India-China border issue and the trade imbalance be discussed," Chowdhury said.
"We stated categorically that clapping requires two palms. If the majority party wishes to govern, it must give consideration to issues raised by the opposition. We have demanded the right to bring up any issue," he said.
At a Wednesday all-party meeting, the government stated that it is willing to discuss any topic permitted by the rules and approved by the chair during the Parliament's Monsoon Session, which will begin on July 20.
Related Posts