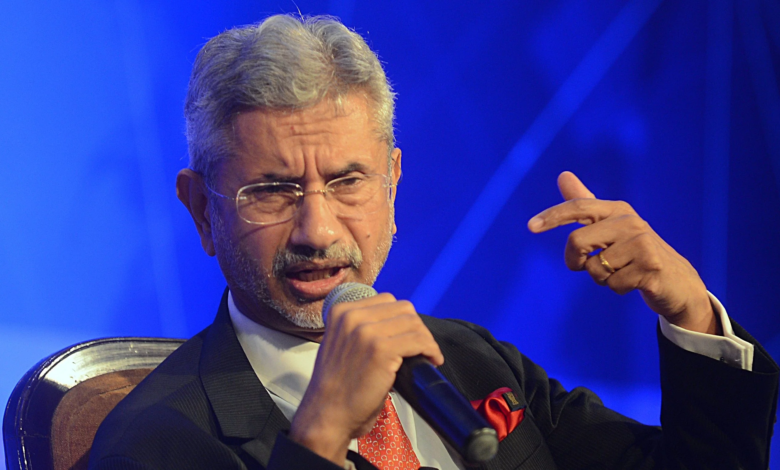 External Affairs Minister S Jaishankar stated on Tuesday that India-China ties have been in a "abnormal state" since the 2020 Galwan incidents.
During a discussion conducted by former US Ambassador to India Kenneth Juster at the Council on Foreign Relations (CFR), an American think tank, Jaishankar, stated, "It is very difficult to try to be normal with a government that has breached accords… So, looking over the last three years, it's a pretty unusual state."
After India claimed in late August that Prime Minister Narendra Modi and Chinese President Xi Jinping had "agreed" to "direct their relevant officials to intensify efforts at expeditious disengagement and de-escalation" of troops along the Line of Actual Control, Beijing denied the agreement, reiterating its oft-repeated line of keeping the border issue and bilateral ties separate, implying that the border issue should not impact bilateral ties.
"If the two biggest countries of the world have that degree of tension between them, "it has consequences for everybody else," the minister said, adding that the tension has impacted perceptions of China in the country. "Contacts have been disrupted; visits are not taking place. We have of course, this high level of military tension. It has also impacted the perception of China in India," he said.
(with inputs from PTI)
01 On India-China relations: 'It has never been easy'
Recalling the history of relationship between India and China, Jaishankar said that it has never been easy.
He described the chaos that erupted in the midst of the Covid-19 outbreak, saying, "In 2020… we saw that Chinese troops in very large numbers were moving towards the Line of Actual Control… we actually had to mobilise and counter-deploy, which we did." "Then we had a situation in which we were appropriately concerned that the troops were getting much too near. And we warned the Chinese that such a situation could cause issues, which it did in the middle of June 2020," he stated.
Despite the fact that the Chinese have provided several answers at various times in time, Jaishankar claims that none of them are truly credible. "Since then, we've been attempting to disengage." "We've had some success," the minister remarked.
02 On India-Canada row: 'Not government of India's policy'
When asked about Canada's charges that Indian government agents were engaged in the death of Khalistani rebel Hardeep Singh Nijjar, Jaishankar stated that it was not "policy" of the Indian government.
He repeated New Delhi's willingness to investigate "specific or relevant information" on the subject.
A day earlier, in a veiled attack on Canada, Jaishankar told the 78th UN General Assembly that "political convenience" should not determine responses to terrorism, extremism, and bloodshed.
03 On Manipur violence: 'Part of the problem has been the destabilising impact of migrants who have come'
S Jaishankar, speaking about violence against women in Manipur, said, "…I think one part of the problem in Manipur has been the destabilising impact of migrants who have come."
"However, there are tensions that obviously have a long history that precede that," Jaishankar added.
"And today, I think the effort is on the part of the state government and the Union government to find a way by which a sense of normalcy returns, that arms which were seized during that period are recovered, that there is an adequate law-and-order enforcement out there so that incidents of violence don't happen," the minister stated during the conference.
04 At UNGA: We have now evolved to an era of 'Vishwa Mitra – a friend to the world'
Jaishankar praised India's G20 chairmanship this year, saying the government "seeks to promote cooperation with diverse partners." We have progressed from the era of non-alignment to that of "Vishwa Mitra – a friend to the world."
Addressing the 78th UN General Assembly, the EAM stated, "It was (also) noteworthy that the African Union was admitted as a permanent member of the G20 at India's initiative." "By doing so, we gave voice to an entire continent that has long gone unheard," the minister added.
He went on to say, "At a time when North-South divide is deep – the Delhi Summit affirms that diplomacy and dialogue is the only way forwards, and those days, when a few nations used to set agenda are over."
05 Report on Indian democracy: 'People writing these reports have a strong bias'
When asked about reports by Sweden's V-Dem Institute and the US government-funded NGO Freedom House criticising India on freedom and democracy, Jaishankar stated, "I think it says very clearly that the people who are writing these reports have a strong bias, and they frequently distort facts." Many of these reports are in fact filled with errors."
Previously, the minister chastised the two organisations for their "hypocrisy," referring to them as "self-appointed custodians of the world who find it very difficult to stomach that someone in India is not looking for their approval."
Related Posts