India
NIA searches are underway in 6 states to target the gangster-terrorist link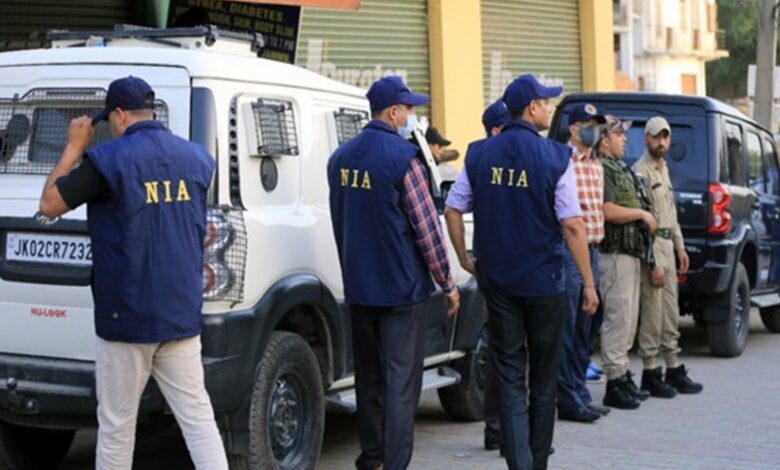 As part of its crackdown on the alleged nexus between gangsters, drug smugglers, and terrorist groups based in other countries, including Pakistan and Canada, the National Investigation Agency (NIA) is conducting searches Wednesday morning at 51 locations across six states belonging to gang members of jailed gangster Lawrence Bishnoi, Davindra Bambiha, and Arsh Dalla.
The raids and searches are also part of the NIA's assault on organised crime syndicates and networks, top gangsters, and criminal and business connections in Punjab, Haryana, Uttar Pradesh, Rajasthan, and Delhi.
According to an NIA official, the investigation into such terror networks, as well as their finance and support infrastructure, will continue.
The NIA raided the homes of people suspected of having ties with gangsters in Haryana, Punjab, and Chandigarh in February. In two of the three cases, the NIA has already filed chargesheets.
"A number of criminal gangs active in North India are now operating out of Dubai, and pro-Khalistan organisations are using their networks to carry out illegal activities along the lines of the Mumbai underworld in the 1990s." "Fugitives based in foreign countries, such as Arsh Dala and Gaurav Patial, are in contact with pro-Khalistan elements imprisoned in Indian jails and other countries to carry out targeted killings, extortion, and terror acts," according to the NIA charge sheet.
The NIA filed three cases in August 2022 against Canada-based gangster Lakhbir Singh alias Landa, Pakistan-based gangster Harvinder Singh Rinda, and US-based Gurpatwant Singh Pannu, the founder of the banned Sikhs for Justice (SFJ), and others for their support of the Khalistan movement.
Lawrence Bishnoi, Goldy Brar, and Vikram Brar, as well as their competitors Davinder Bambiha, Kaushal Chaudhary, Neeraj Bawana, Sunil alias Tillu Tajpuriya, Dilpreet, and Sukhpreet alias Budha, were charged in two cases.
Related Posts