India
In Kerala, an ISIS module planning terror attacks was uncovered, and in Tamil Nadu, one ISIS member was apprehended: NIA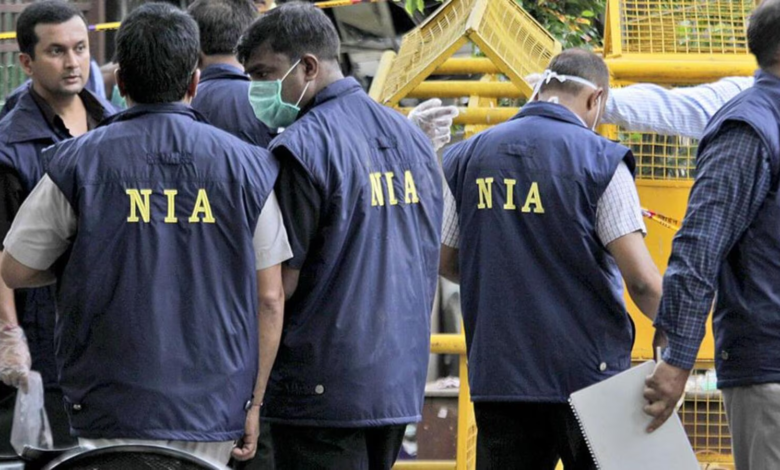 National Intelligence Agency (NIA) asserted that the module had committed dacoities and other criminal acts in order to raise funds for promoting ISIS activities and carrying out terror attacks. (File)
Thursday, the National Investigation Agency (NIA) claimed to have dismantled an ISIS terror cell in Kerala, preventing potential attacks on religious sites and community leaders.
A spokesperson for the NIA stated, "While one member of the module was arrested in Tamil Nadu, searches were conducted at four locations of suspected accused in Kerala."
"Following the apprehension of one suspect, an intelligence-led joint operation with the Anti-Terrorist Squad (ATS) of the Kerala Police was conducted at four locations based on credible information and investigations. The operations were conducted at three locations in Thrissur and one location in the Palakkad districts of Kerala to dismantle the ISIS module, which was conducting reconnaissance missions and plotting terrorist attacks, according to a spokesperson.
Strictly adhering to Honourable Prime Minister Shri Narendra Modi's Policy of Zero tolerance towards terrorism, the National Investigation Agency (NIA) has achieved major success in busting Kerala ISIS module & prevents communal terror attacks. pic.twitter.com/nkT3XZR4Ze

— NIA India (@NIA_India) July 20, 2023
Ashif alias Mathil Akath Kodayil Ashraf was effectively located and apprehended near Sathyamangalam, Tamil Nadu, on Tuesday by the NIA. "On July 19, the homes of Ashif and three others, identified as Seyyd Nabeel Ahammed, Shiyas TS of Thrissur, and Rayees of Palakkad, were searched. Digital devices and incriminating documents were seized during these investigations, according to the spokesperson.
According to the NIA, the module was involved in perpetrating dacoities and other criminal acts to raise funds for promoting ISIS activities and carrying out terror attacks. "They were plotting terrorist acts and had already scouted a few prominent locations, including places of worship and the leaders of certain communities in the state (Kerala)." According to the spokesperson, it intended to spread terror and cause a communal rift in the state.
The case was registered on July 11 under various sections of the Indian Penal Code and the Unlawful Activities (Prevention) Act, and investigations are currently ongoing.
Related Posts