India
Manipur violence: As video of sexual assault sparks outrage across country, NHRC seeks report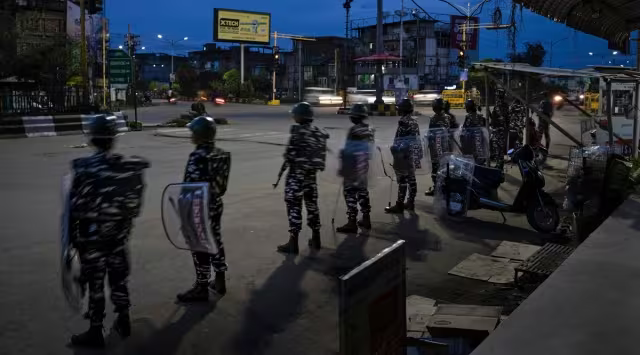 A day after a video of two Kuki-Zomi women being paraded nude and sexually assaulted in Manipur surfaced, the National Human Rights Commission took note of the situation and requested a report from the Chief Secretary and the Director General of Police.
"The Commission has issued notices to the Chief Secretary and the Director General of Police of Manipur, requesting a detailed report within four weeks. It should include the investigation status of the FIRs registered in relation to the incidents, the health status of the victim women and other injured persons, as well as any compensation granted to the aggrieved persons/families, according to a Commission statement.
The statement continued, "The Commission would also like to know the steps taken/proposed to be taken to protect the human rights of citizens, particularly women and vulnerable segments of society, from such barbaric acts."
Mizoram's leading women's organisation, Mizo Hmeichhe Insuihkhawm Pawl (MHIP), sent a letter to the National Human Rights Commission (NHRC) on Thursday, imploring it to take immediate action regarding the incident.
The Supreme Court had also conveyed "deep concern" regarding the video and requested that the State and Central governments inform it of the steps taken to bring the perpetrators to justice.
Related Posts