India
When their demand for a discussion on Manipur was not met, Oppn MPs left the panel's meeting.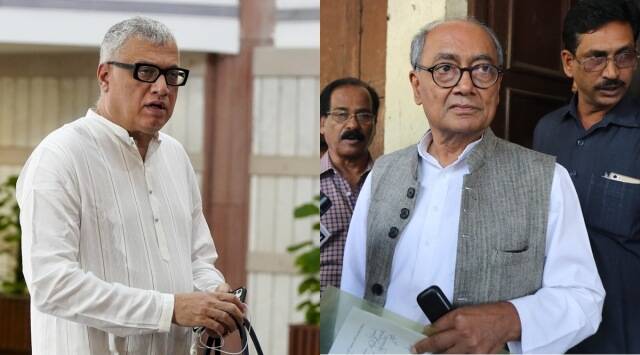 On Thursday, opposition members walked out of a parliamentary committee meeting after their request to discuss the current situation in Manipur was denied.
The Parliamentary Standing Committee on Home Affairs met to hear the opinions of the State Governments of Andhra Pradesh, Tamil Nadu, and Telangana on the topic "Prison – Conditions, Infrastructure, and Reforms."
Digvijaya Singh, Pradeep Bhattacharya, and Derek O'Brien of the Trinamool Congress were among those who left the meeting.
Since violence broke out on May 3 over the inclusion of Meiteis on the list of Scheduled Tribes, Manipur has been fraught with tension. Tribal groups in the state have long opposed the Meitei's demand for ST status.
Opposition parties have criticised the governing Bharatiya Janata Party (BJP) for the state's ethnic violence. In a letter dated 19 June, the Opposition parties blamed the failure to contain violence in Manipur on "the divide-and-rule politics of the central and state BJP governments." The letter questioned Prime Minister Narendra Modi's "silence" on the issue and stated that despite Union Home Minister Amit Shah's visit to the state, "peace is difficult to find."
Related Posts