India
Supreme Court has agreed to hear the Delhi government's challenge against the Centre's ordinance on July 10th.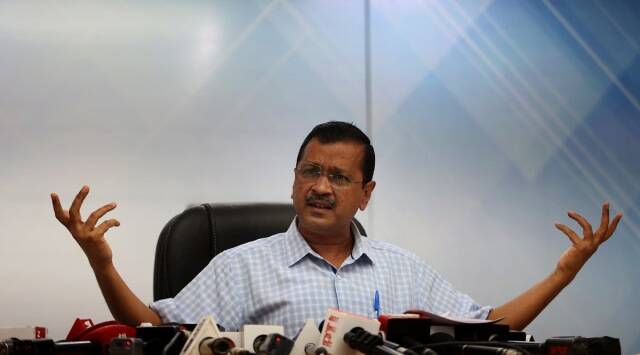 Thursday, the Supreme Court consented to hear the Delhi government's petition challenging the constitutionality of the Centre's July 10 ordinance regarding control over services in the national capital.
Senior Counsel A M Singhvi presented the petition to a tribunal composed of the Chief Justice of India, D Y Chandrachud, and Justices P S Narasimha and Manoj Mishra, who then scheduled its hearing for the following week.
The Delhi Government had petitioned the Supreme Court against the Government of National Capital Territory of Delhi (Amendment) Ordinance, 2023 ('Impugned Ordinance), which was promulgated on 19 May, and prayed for an immediate interim stay on the grounds that it "completely sidelines the elected Government, i.e. the GNCTD, from control of its civil service."
It "wrests control over civil servants serving in the Government of NCT of Delhi (GNCTD) from the GNCTD to the unelected Lieutenant Governor (LG)", according to the petition.
The ordinance, the argument continued, does so without attempting to amend the Constitution of India, specifically Article 239AA, from which stems the requirement that power and control over Services be vested in an elected government.
"It cannot be disputed that Article 239AA grants concurrent legislative competence over 'Services' to both the Delhi Assembly and the Parliament. "However, it is a constitutional precept that the question of competence is distinct from the validity of legislation passed in the exercise of such competence," the Delhi government stated.
The ordinance "fails to be a valid exercise of competence" because it violates the substantive requirements of Article 239AA of the Constitution, as interpreted by two Constitution Benches of the Supreme Court, according to the petition.
The Delhi government referred to the Ordinance as "an unconstitutional exercise of executive fiat that:…violates the scheme of federal, democratic governance enshrined in Article 239AA for the NCTD… is manifestly arbitrary." It also stated that it "legislatively overrules/reviews" the May 11 Constitution Bench judgement "without altering its basis, which was that accountability of civil servants to the elected arm of government, and the elected government's control over the civil service, is a substantive mandate of the model of governance envisaged by the Constitution, including for the NCT of Delhi under Article 239AA".
It argued that this was an impermissible and unconstitutional exploitation of Article 123's ordinance-making powers. It added that the "unseemly haste in reversing" the Supreme Court's decision "via Ordinance, and the timing of its promulgation, reveals a conscious intent to avoid democratic as well as judicial deliberations that could protect the interests of the people of Delhi."
Related Posts