India
EAM S Jaishankar holds discussions with his Sri Lankan counterpart and pays a visit to President Ranil Wickremesinghe.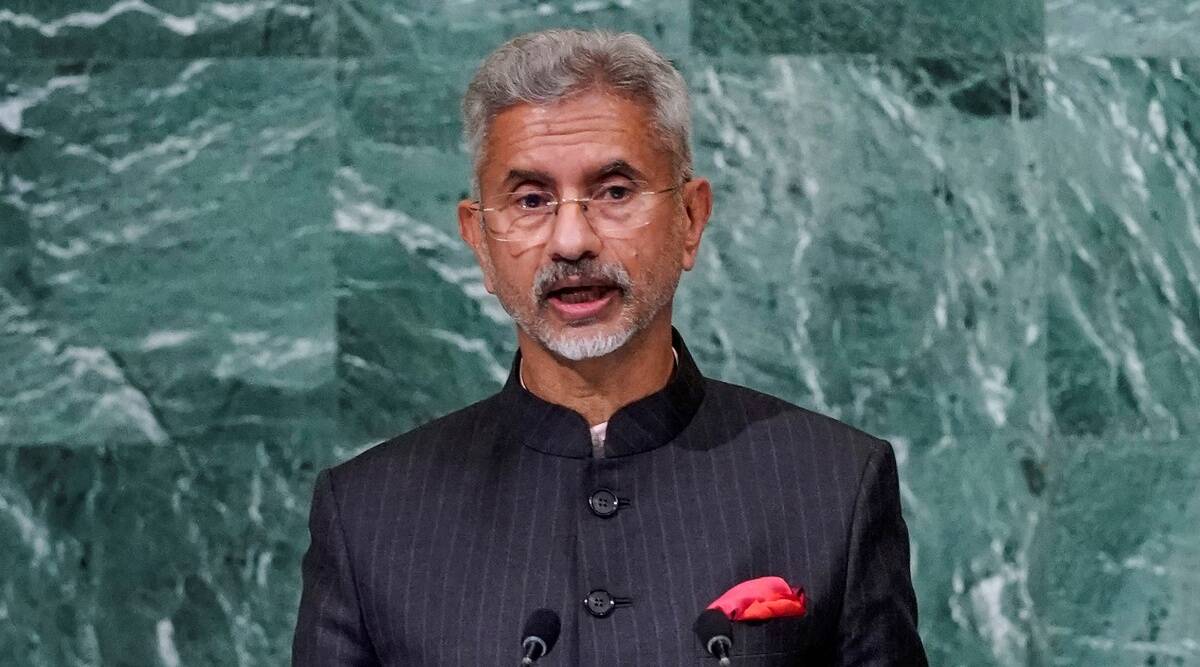 External Affairs Minister S. Jaishankar met with his Sri Lankan counterpart Ali Sabry shortly after his arrival in New Delhi on Thursday. At the same time, India informed the IMF of its assurance that the global lender needs creditors' help in order to provide a desperately needed bailout to the cash-strapped island nation.
Sri Lanka, attempting to obtain a USD 2.9 billion bridging loan from the International Monetary Fund (IMF), was seeking financial assurances from its key creditors—CChina, Japan, and India—a requirement for Colombo to receive the bailout package.
The IMF bailout has been halted as Sri Lanka engages in discussions with creditors to satisfy the facility's conditions. Jaishankar, who arrived from the Maldives on the second leg of his two-nation tour, met with Sabry to discuss mutual and regional interests, according to reports.
The minister also met with President Ranil Wickremesinghe, who held a business dinner for him. Sri Lanka's exceptional economic crisis has ironically enhanced India's worry for its southern neighbor, considering the island states' close economic relationship with China prior to the crisis.
When the crisis began to take hold a year ago, India provided a $4 billion aid package. President Wickremesinghe informed Parliament on Tuesday that his government had "successfully" concluded debt restructuring discussions with India.
Tuesday, India's Additional Secretary of the Ministry of Finance, Rajat Kumar Mishra, informed IMF head Kristalina Georgiva that New Delhi has confirmed its support for Sri Lanka's debt restructuring. Sri Lanka concluded its debt restructuring discussions with Japan last week. As required by its agreement with the IMF for a USD 2.9 billion facility over four years, Sri Lanka commenced debt restructuring talks with its creditors in September last year.
It initiated negotiations with the IMF for a bailout in April last year after announcing its first-ever sovereign debt default. The IMF facility would allow the island government to seek bridge financing from markets and other lending institutions, including the ADB and the World Bank.
Jaishankar became the first foreign dignitary to visit Sri Lanka during the economic crisis. His visit in March of last year, during the height of the crisis, reassured Sri Lankans that India's "Neighborhood First" policy was in effect.
"Sri Lanka is a close ally and neighbor, and India has always stood with the Sri Lankan people," the Ministry of External Affairs said on Tuesday in New Delhi.
It was stated that Jaishankar's visit to Colombo demonstrates the significance India places on its tight and cordial relations with Sri Lanka.
Sri Lanka was struck by an enormous financial crisis in 2022, the worst since its independence from Britain in 1948, as a result of a severe lack of foreign exchange reserves, which sparked political unrest and led to the removal of the all-powerful Rajapaksa family.