India
EAC-PM Chairman Bibek Debroy is "fed up with Air India" due to a flight delay.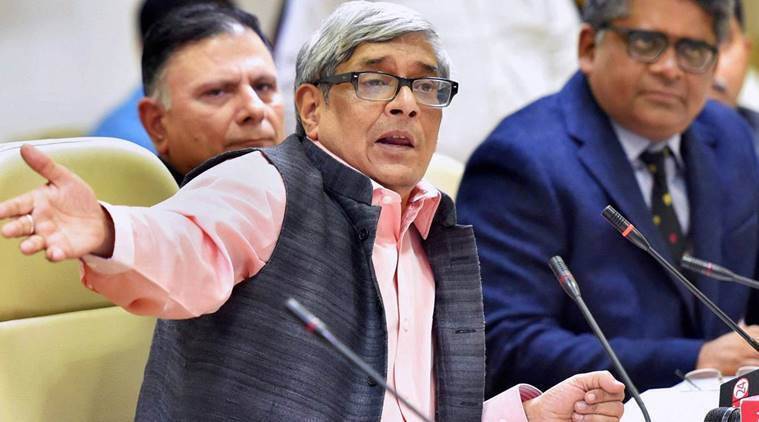 Bibek Debroy, head of the Economic Advisory Council to the Prime Minister (EAC-PM), took to Twitter on Friday to complain about the services of Tata-owned Air India, saying that the airline was "better before privatisation."
After the flight AI 687 from Mumbai to Delhi was late, he said in a series of tweets that he was done with Air India.
Air India replied to one of the tweets by saying that the flight is late because of operational issues.
"Tired of Air India. I'm going to Delhi on AI 687. The departure time is set for 16:35. ETD keeps changing. Now 19.00.
We still don't know anything. Before privatisation, it was better…," he said.
Mumbai-Delhi AI 687
Has been hell, not heaven.
For four hours at the gate,
More delays at this rate,
Customer service with a dose of leaven. @airindiain

— Bibek Debroy (@bibekdebroy) February 17, 2023
Debroy also said that if he had a choice, he would never fly Air India again in the near future if he could.
"This is a lot worse than it was before privatisation. It looks like no one is to blame. Every 15 minutes, the STD changes. Staff at the counter kept saying different things. "@airindiain," he tweeted.
Debroy also said that ordering more planes doesn't always mean that service will get better.
"Mumbai-Delhi AI 687 Has been hell, not heaven. Four hours at the gate, more delays if things keep going this way, customer service with a pinch of yeast," he tweeted to @airindiain.
Air India replied to Debroy with a tweet that said the flight was delayed for operational reasons and would leave at 02:00. "Please know that our team is doing its best to help everyone."
But Debroy said that the team is not helping any of the passengers.
"Do you want me to post a video on Twitter of angry passengers? If they want to help, they could bring tea or coffee to the people who have been waiting for 4 hours. And true," he wrote on Twitter.
The Tata Group bought Air India in January 2022. This week, Air India placed an order for 470 planes with an option to buy 370 more planes.