India
Manipur returns to school: Day 1 enrolment is low, but exhilaration is high.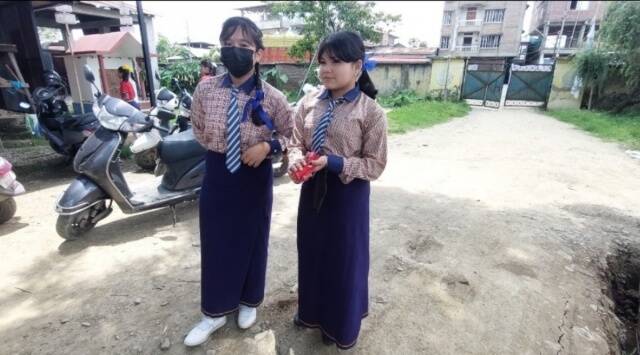 It was a special day for Thaja and Selina, their closest friends. After more than two months of being unable to see each other, the two eighth-grade pupils were inseparable when their school in Imphal reopened for the first time since violence erupted in the state.
Two 13-year-olds were among 113 pupils who returned to Wangkhei High School on the first-day classes 1 through 8 resumed. However, teachers at the 871-student school expected attendance to be somewhat higher.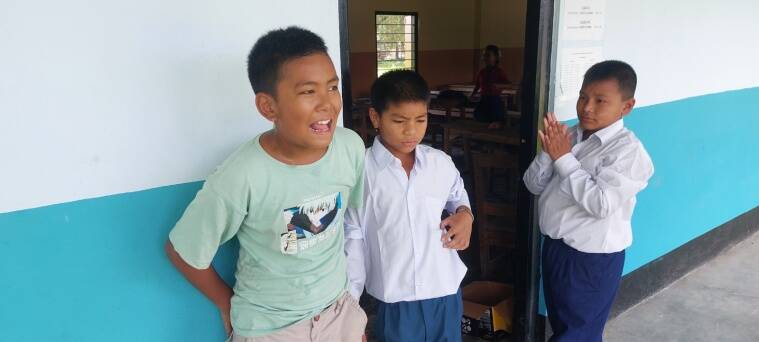 "Today's attendance was lower than anticipated. We have received enquiries from parents attempting to verify that the school is open. Some parents hesitate to send their children to school, particularly those residing on Imphal's outskirts. According to the school's headmistress, Ranjita Devi R.K., the situation is unpredictable as there are still reports of violence, and the authorities could reinstate the curfew at any time.
"Our school has a WhatsApp forum for parents and students. We would normally reach out to the parents and reassure them, but due to the internet prohibition, we have been unable to do so," she explained.
However, teachers were out in full force, with Ranjita saying all 40 teaching and non-teaching staff were present on day 1.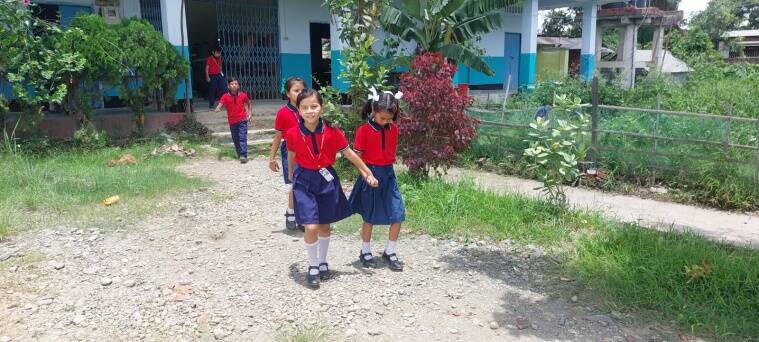 While there have been periods of calm in Manipur since the outbreak of ethnic violence on May 3, the situation remains fraught, with clashes between Meiteis, Kukis, and security forces occurring frequently. One of the most significant consequences of the state entering virtual isolation was the effect on education. At a recent press conference proclaiming the reopening of schools, Chief Minister Biren Singh stated that the decision was deemed "important and necessary."
Wangkhei High School in Imphal East is one of the state's most prestigious public high schools. Langamba, whose family was evacuated from Moreh town in Tengnoupal district days after violence broke out, was among the pupils present on Wednesday. His family and several other displaced individuals seek refuge in a relief camp in the same school.
Langamba, a sixth-grader, is one of 32 displaced pupils currently enrolled at Wangkhei High School.
As a new student, he was less enthusiastic than his classmates. "I'm not sure. When asked about his day 1 experience, he responded, "I guess it's okay."
In contrast, Thaja and Selina could not contain their enthusiasm. Selina stated, "We haven't seen each other since the violence began, though we occasionally spoke over the phone."
Both wished the violence would cease so more of their classmates could return to school.
According to Manipur Education Director L Nandakumar, student participation was average, ranging from 25 to 30 percent, however, in the Churachandpur district, where the violence began and where it has persisted since virtually all institutions remained closed. While Meiteis dominate the valley, including Imphal, Kukis dominate the highland regions, including Churachandpur.
Nandakumar stated that alternative arrangements are being sought for the district. Most schools in Churachandpur are involved in relief efforts, according to an order issued by the department on Tuesday. A separate order will be issued to find a means for classes to resume.
According to official records, 11,967 pupils in grades 1 through 8 were displaced by the violence, with many seeking refuge in the 336 relief camps located throughout the state. Approximately sixty percent of these students are now enrolled in nearby institutions.
Related Posts