India
International
India applauds the UN Security Council's designation of Pakistan-based Abdul Rehman Makki as a global terrorist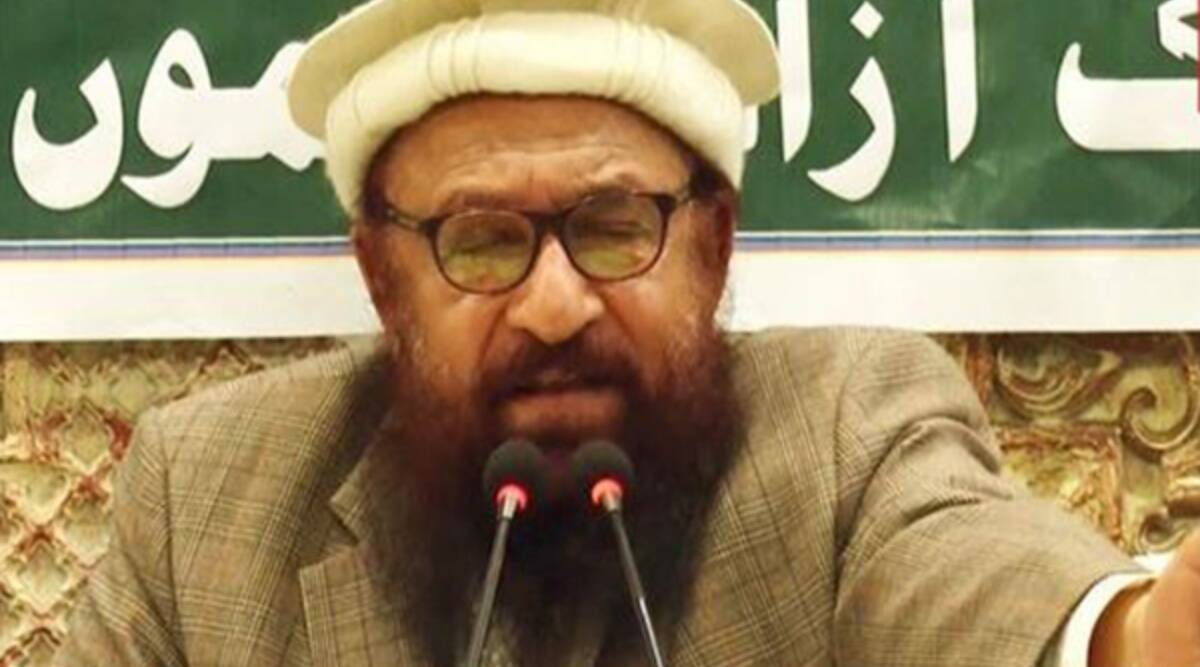 The Ministry of External Affairs stated on Tuesday that the United Nations Security Council's decision to designate Lashkar-e-deputy Toiba's leader Abdul Rehman Makki as a "global terrorist" will assist in reducing such threats and dismantling terror infrastructure in the region.
In a press briefing, MEA spokeswoman Arindam Bagchi stated, "India would continue to encourage the international community to take serious, verifiable, and irreversible measures against terrorism."
#WATCH | Ministry of External Affairs (MEA) on the listing of Lashkar-e-Tayyiba terrorist Abdul Rehman Makki by UNSC's ISIL and Al-Qaida Sanctions Committee pic.twitter.com/qTv4sGUgAZ

— ANI (@ANI) January 17, 2023
The 1267 ISIL (Da'esh) and Al Qaeda Sanctions Committee of the UN Security Council named Makki as a "global terrorist" on Monday for raising funding, recruiting and radicalising youth to violence, and preparing strikes in India. This listing occurred after China, who had previously stopped it, withdrew its hold.
With this action, the UNSC has imposed a freeze on Makki's assets, a travel ban, and a weapons embargo.
The Sanctions Committee issued an explanation for Makki's designation, stating that he and other Lashkar-e-Toiba/Jamaat-Ud-Dawa operatives "have been active in raising funds, recruiting and radicalising youth to violence, and preparing attacks in India, notably in Jammu and Kashmir (J&K)."
The UNSC 1267 Sanctions Committee listed Makki as being associated with ISIL or Al-Qaeda for "participating in the financing, planning, facilitating, preparing, or perpetration of acts or activities by, in conjunction with, under the name of, on behalf of, or in support of", "recruiting for", "otherwise supporting acts or activities of", and "either owned or controlled directly or indirectly, by, or otherwise supporting" Lashkar-e-Taiba.
In June of last year, China blocked a joint move by India and the United States to include Makki on the 1267 Al-Qaeda Sanctions Committee of the United Nations Security Council. India proposed including Makki on the UNSC Sanctions Committee list in June 2022.
Makki, who was born in Bahawalpur, Punjab Province, Pakistan, is a terrorist designated by the United States. He is the deputy chief of LeT, head of the political affairs arm of JUD/LET, and a member of JUD's Markazi (Central) Team and Daawati (proselytization) team. Makki was also the director of LeT's foreign relations and a member of Shura (governing body). He is the brother-in-law of Hafiz Muhammad Saeed, the leader of the JUD/LeT.
The Pakistani government arrested Makki on May 15, 2019, and he was placed under house detention in Lahore.