India
2019 Jharkhand lynching: 10 convicts sentenced to 10 years in prison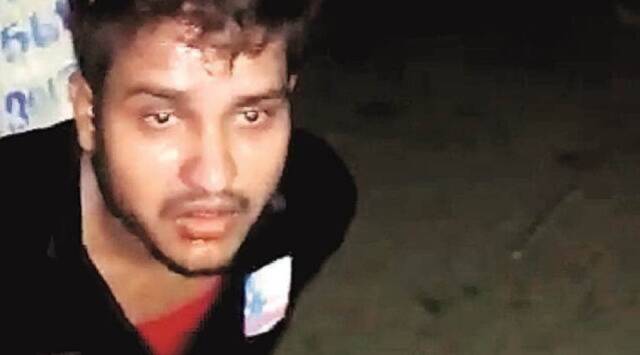 In the 2019 massacre of Tabrez Ansari, a court in the Seraikela-Kharswan district of Jharkhand sentenced 10 individuals to 10 years of rigorous imprisonment on Wednesday.
The convicts accused Ansari of theft, tied him to a power pole, assaulted him, and forced him to recite "Jai Shri Ram" and "Jai Hanuman" He perished days later.
Four years later, District Judge Amit Shekhar convicted all ten defendants.
Amid strict security, he announced the severity of the punishment via video conferencing on Wednesday. He sentenced all the convicts to 10 years of rigorous imprisonment under IPC Section 304 (culpable homicide not amounting to murder). The magistrate also imposed a Rs 15,000 fine on each of them.
Two defendants were absolved, and a third passed away during the trial.
The lynching occurred early on June 18 in the Dhatkidih village of Saraikela Kharsawan.
Four days later, on the morning of June 22, Ansari, who was in judicial detention on the theft charge, complained of nausea, vomiting, and chest pain before passing out. He was rushed to the Sadar hospital, followed by the Tata Main Hospital in Jamshedpur, where he was pronounced deceased upon arrival. Ansari, a labourer and welder in Pune, had returned home for Eid.
The Additional Public Prosecutor, Ashok Ray, told The Indian Express that a copy of the verdict had not previously been made available. The court sentenced all ten defendants to ten years and a Rs 15,000 fine."
Ansari was captured on video pleading with the mob to halt the assault.
The police arrived at the scene around 6 a.m. At 9.30 a.m., they allegedly recorded Ansari's statement in which he "admitted" that he and two other men had committed the larceny. Following his detention, he was brought before the court and remanded to judicial custody.
But when Ansari died on June 22, a case was registered under IPC Sections 302 (murder) and 295 A (deliberate and malicious acts intended to outrage religious sentiments of any class by insulting its religions or religious beliefs), among others, against the residents of the village.