India
Supreme Court reprimands governments for the absence of CCTVs at investigation agencies' offices.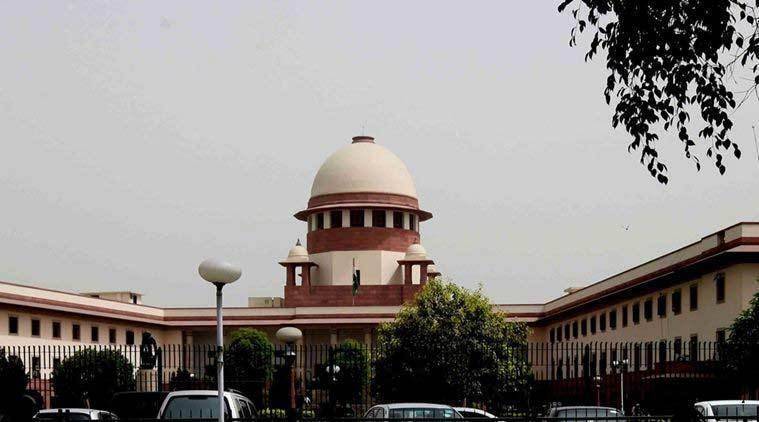 Tuesday, the Supreme Court ordered the Union government and states to comply within one month with its 2020 ruling mandating CCTVs at police stations and offices of investigation agencies, which was passed to prevent custodial torture and protect individual rights.
A bench led by Justice BR Gavai granted the Centre and states until March 29 to submit compliance affidavits. "We clarify that if the directives are not complied with by the Union of India and the states, we would be required to take the necessary steps against the Union home secretary and the chief secretaries and home secretaries of respective state governments," the statement read.
Siddhartha Dave, senior advocate and amicus curiae, provided the court with a progress report on compliance with the order on February 20. According to him, 25 states and union territories have yet to file compliance reports in response to the court judgement of December 2, 2020, which had set a deadline of six weeks for the nationwide installation of CCTVs in police stations. The court extended the deadline in March and April of 2021.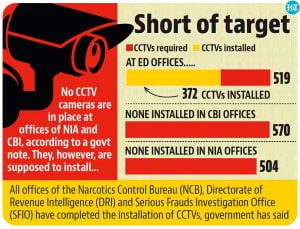 Major states including Uttar Pradesh, West Bengal, Uttarakhand, Madhya Pradesh, Tamil Nadu, Andhra Pradesh, Bihar, Jharkhand, Gujarat, and Jammu and Kashmir are yet to submit information. The bench, which also included justices Vikram Nath and Sanjay Karol, expressed worry that the National Investigation Agency (NIA) and the Central Bureau of Investigation (CBI), which require a total of 504 and 570 CCTVs, respectively, have not yet installed CCTVs.
According to a note provided by additional solicitor general (ASG) Madhavi Divan, the CBI will install CCTVs at its Delhi headquarters and 55 branch offices outside the Capital by the end of next month, and the Union ministry of home affairs (MHA) has approved the procurement of CCTVs for 13 NIA establishments, which will be completed by the end of the year. According to the memo, the Narcotics Control Bureau (NCB), the Directorate of Revenue Intelligence (DRI), and the serious frauds investigation office (SFIO) have all completed installation, and the Enforcement Directorate (ED) has requested till May to install the remaining 147 of 519 CCTVs. The court ordered the Centre to provide this information in an affidavit and instructed ASG Divan to communicate the amicus's letter with the Union home secretary, who will subsequently convey it to the home secretaries of all states and UTs.
In addition, the Centre said that there is a need for an additional 2,175 CCTVs at police stations in the nation's capital, which now have 1,941 CCTVs that need to be upgraded. On a previous occasion in 2021, the Supreme Court had criticised the states and the Union for moving too slowly to enforce its orders, stating, "These are topics of the utmost importance to the country's citizens." The 2020 court order was issued while reviewing a case of torture in Punjabi prisons.