India
Reservation continuation is 'absolutely necessary': Government to SC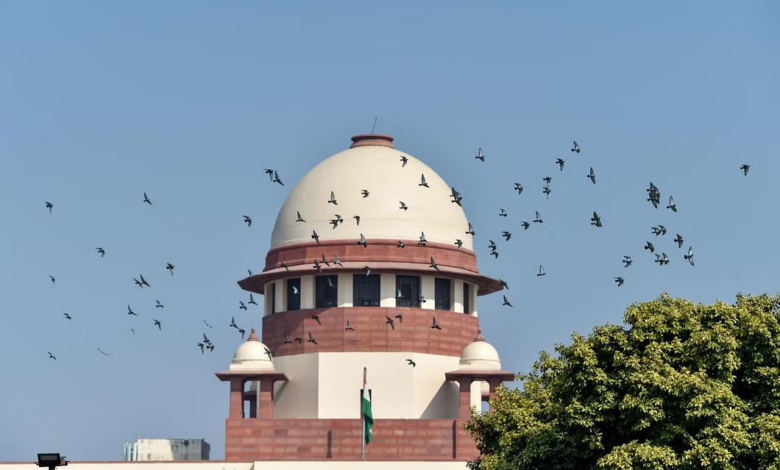 Wednesday, the Centre informed the Supreme Court that it will submit additional evidence to bolster its case for extending the period of reservation of seats for Scheduled Castes (SCs) and Scheduled Tribes (STs) in Lok Sabha and state Assemblies.
Solicitor General Tushar Mehta told a five-judge Constitution bench that heard the petitions challenging the Constitutional validity of the Constitution's 104th (Amendment) Act, "We want to add more evidence to strengthen the government's case that the continuation of reservation is absolutely necessary."
The bench comprised of the Chief Justice of India, D. Y. Chandrachud, and Justices A. S. Bopanna, M. M. Sundresh, J. B. Pardiwala, and Manoj Misra will hear the case in detail on November 21.
Senior advocate Arayama Sundaram, representing the petitioners, stated that the issue is whether amendments to Article 334 of the Constitution, which extend the period of reservation, are not subject to closer judicial review in light of the limited reservation policy enshrined in the original constitution.
In addition, it will need to be determined whether objective and quantifiable data existed to justify such an extension and save them from manifest arbitrariness and Article 14 requirements, and whether it violates the basic structure doctrine by removing judicial review of challenges to the delimitation of constituencies or the allocation of seats to SCs and STs.
"If Your Lordships say it can be continued and rule against us on the other issues, then another question will arise as to whether the distribution of SC and ST seats without rotation violates Article 14 and whether the delimitation act violates Articles 81, 82, and 170 of the Constitution," he said.
The court stated that it will investigate whether the Constitution (104th Amendment) Act of 2019 is "unconstitutional."
Sundaram, however, stated that reservations are extended every ten years, and if the court examines only the 104th amendment, there may be a subsequent amendment Act for which it will be necessary to determine the legality.
The tribunal then stated that it will examine "whether the exercise of constituent powers of amendment to extend the period prescribed for expiration of the period of reservations under Article 334 is constitutionally valid."
With Sundaram's assertion that he was not contesting past amendments, the bench "clarified" that the second issue "shall not affect the constitutionality of amendments made prior to the 104th amendment."
It stated that the "validity of the 104th amendment shall be determined only insofar as it applies to SCs and STs since the reservation for Anglo-Indians in Article 334(B) has expired 70 years after the Constitution's adoption."
Related Posts