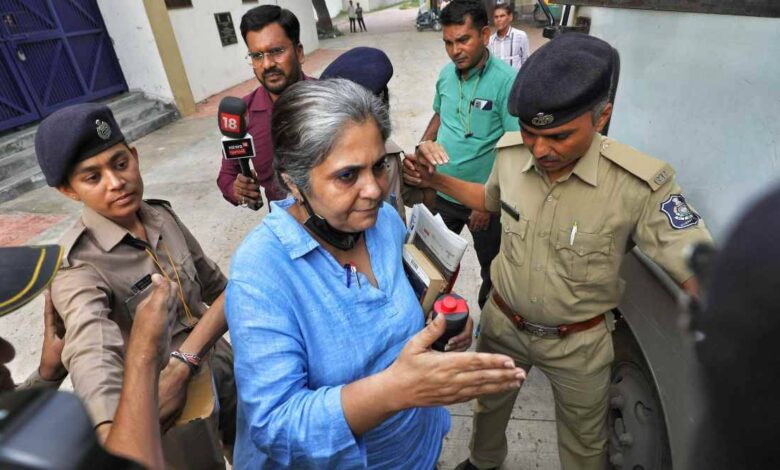 The Supreme Court gave the activist Teesta Setalvad temporary protection on Wednesday. Teesta is accused of fabricating evidence to link the 2002 Gujarat riots to high-ranking government officials, and the Supreme Court has scheduled a hearing on her appeal of the Gujarat High Court's decision to deny her bail for hearing on July 19.
On Wednesday, a special bench of Justices B R Gavai, A S Bopanna, and Dipankar Datta took up the case and sent the Gujarat government a notice on her request. The "interim order to continue until further orders" was another directive.
On July 1, a three-judge court issued an interim judgement granting interim protection to Setalvad and staying the Gujarat High Court's earlier that day-passed decision rejecting her request for regular bail. The order also demanded that Setalvad surrender right away.
On Wednesday, Additional Solicitor General S V Raju, who represented the state and appeared in court, asked for more time because he needed to translate relevant papers and documents.
Justice Gavai agreed to the request and stated that the court would post it on a date to avoid adjourning the hearing since doing so would disrupt three benches as the three judges are part of three different benches.
Senior attorney Kapil Sibal enquired whether it may be considered in August, but Justice Gavai said that the bench would ostensibly begin hearing challenges to the revisions made to Article 370, which awarded Jammu and Kashmir special status, at that time.