India
AICC secretary reprimanded for insulting remarks against Kerala chief minister Pinarayi Vijayan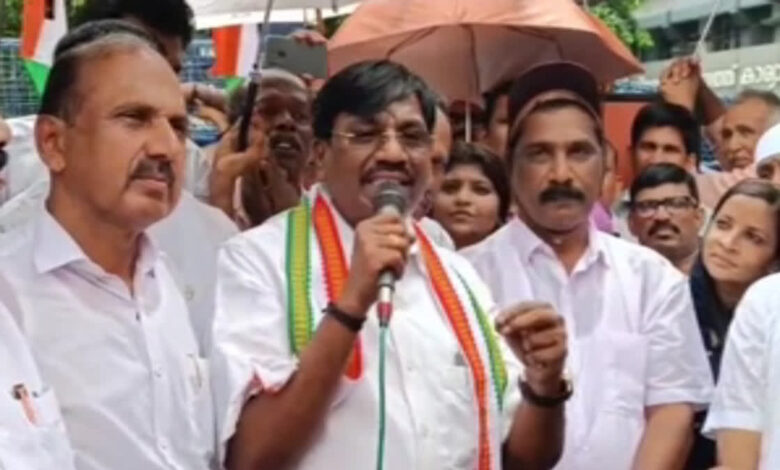 The Kerala police filed a complaint against Congress secretary Viswananthan Perumal on Thursday for allegedly uttering offensive remarks about Chief Minister Pinarayi Vijayan.
While addressing a Congress protest march in Kannur, the Kerala-in-charge of the All India Congress Committee (AICC) allegedly made objectionable remarks linking Swapna Suresh, the principal accused in the 2020 gold smuggling case, with Vijayan.
On the basis of a complaint lodged by a local official of the ruling CPI (M), Kannur Town police registered a case under section 153 of the Indian Penal Code (maliciously giving provocation with intent to cause riot).
"How is your fiancée, Swapna Suresh, Mr. Pinarayi? Swapan Suresh has criticised the Chief Minister in a statement. She also made allegations of sexual harassment (against his ministers). Countless kilogrammes of gold were transported. Where are the CBI, the ED, and Income Tax? Since Narendra Modi and Vijayan are close acquaintances," Perumal asserted.
Perumal was protesting the filing of charges against K Sudhakaran, the state president of the Congress party, and V D Satheesan, the opposition leader. While Sudhakaran was investigated for deception, Satheesan is being investigated for soliciting funds for a flood rehabilitation project.
Referring to the 1997 SNC Lavalin case, in which a CBI court granted Vijayan's petition for discharge, the Congress leader alleged, "It is a Rs 400 crore corruption. Why was Vijayan neither detained nor imprisoned? He had a positive rapport with Modi and Amit Shah."
Alleging corruption in installing AI-enabled traffic enforcement cameras in Kerala, Former Kancheepuram Lok Sabha member Perumal stated, "You have stolen people's money. It is neither your father's nor your mother's money…"
Related Posts