India
Congress meeting with Rajasthan leaders in progress; CM Gehlot virtually present.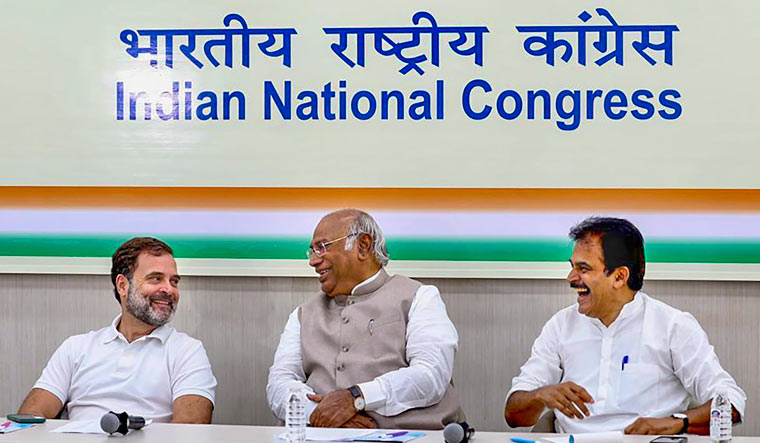 Congress president Mallikarjun Kharge and senior party leader Rahul Gandhi met with top leaders of the state on Thursday to discuss the upcoming Assembly elections in the state, as the conflict in the Rajasthan Congress continued. Elections must be held between November and December.
While Chief Minister Ashok Gehlot joined the meeting virtually, all other senior leaders, including Sachin Pilot, were present at the Congress headquarters in New Delhi for the meeting. A few days ago, physicians advised Gehlot to rest after he fractured his left big toe.
In order to solidify the party's strategy, the Congress leadership has been holding meetings with the leaders of states that will soon be conducting elections. The meeting with the Rajasthan Congress leadership is intriguing because the high command has not been able to resolve the power struggle between Gehlot and Pilot since the latter conducted a revolt in 2020 in an attempt to change the state's leadership.
On Friday, Gandhi will address the media following the meeting.
A few days ago, the party resolved a similar dispute between Chhattisgarh Chief Minister Bhupesh Baghel and senior leader T S Singh Deo by appointing the latter to the position of deputy chief minister.
Related Posts