India
Supreme Court refuses to hear a petition regarding the internet closure in Manipur and directs petitioners to approach the High Court.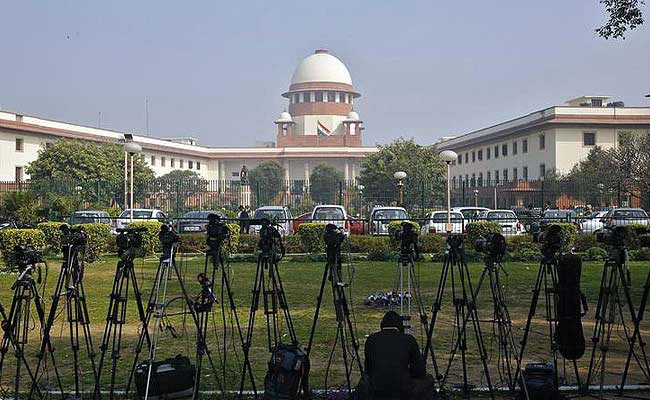 Noting that the Manipur High Court is already occupied with petitions challenging the internet shutdown in a state that has recently experienced ethnic violence, the Supreme Court on Thursday refused to hear a petition seeking to raise the issue and instructed the petitioners to approach the high court.
Chief Justice of India D. Y. Chandrachud, presiding over a three-judge bench, questioned Advocate Shadan Farasat, who represented the petitioners, Manipur residents, as to why he did not move the high court.
"A divided panel (of the HC) is considering the case. In addition, we recommended a permanent Chief Justice for the Manipur High Court yesterday. He will hopefully be in session very soon. Then you petition the Supreme Court," the CJI said.
CJI Chandrachud noted that once the Supreme Court issues notice on the petition, the high court will cease its investigation, so it would be appropriate for the petitioners to approach the high court. "We will not intervene at this time," the court stated.
The attorney stated that the high court had not yet examined the proportionality principle, leaving it to the government and the expert committee that had been formed to determine whether or not the internet could be restored in the state.
The bench, which also included Justices P S Narasimha and Manoj Misra, permitted the petitioners to rescind their claim and intervene in pending proceedings before the high court or commence new proceedings there.
"A divisional bench of the High Court of Manipur is seized of PIL… in which orders to form an expert committee were issued on June 27, 2023." The HC has instructed the expert committee to investigate several issues and report back on whether…limited internet services can be restored in the state. Counsel for the petitioners argues that proportionality should also be considered in the pending proceedings," the court stated in its order.
"At this juncture, faced with the fact that a writ petition under Article 226 is pending before the division bench of the HC, the learned counsel requests permission to withdraw the court's permission to withdraw the petition so that the petitioners may either intervene in the pending proceedings or, if so advised, initiate independent proceedings before the HC. We grant authorisation for the petitioners to do so while preserving their rights and arguments," the order continued.
Wednesday, the Supreme Court Collegium, presided over by the CJI, recommended that Justice Siddharth Mridul of the Delhi High Court be appointed Chief Justice of the Manipur High Court.
Related Posts