India
Why farm growth of 4.6% in the 10th quarter raises some concerns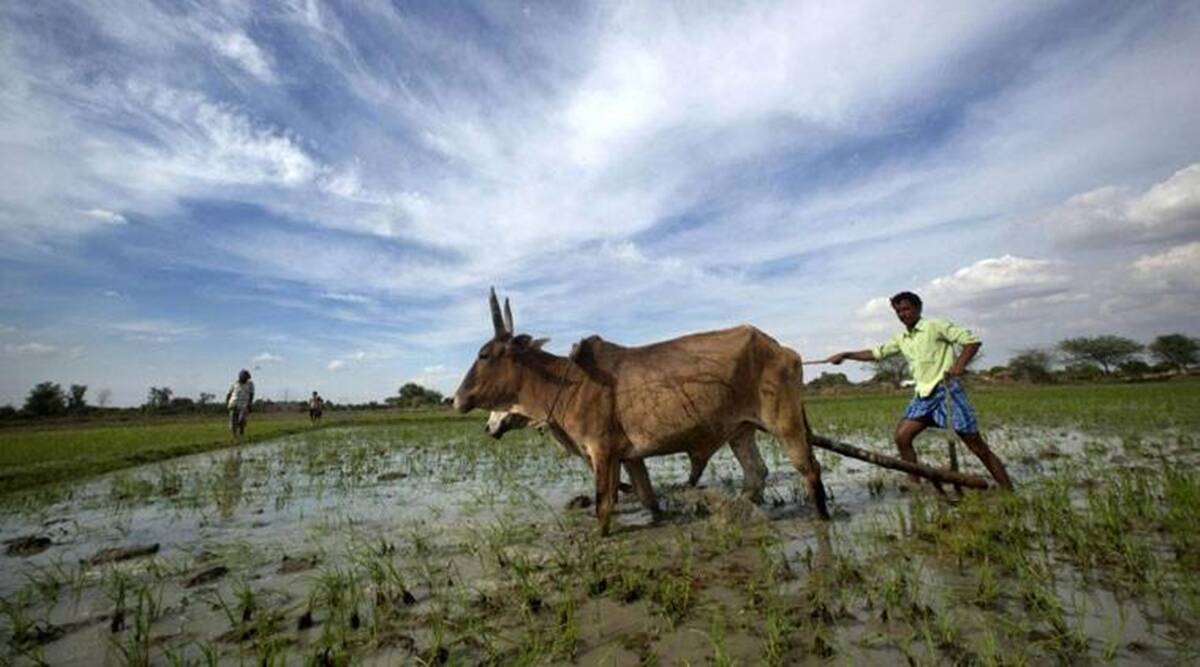 Agricultural growth for July-September 2022 has been estimated by the National Statistical Office (NSO) to be 4.6% year-on-year, compared to the economy's other two production sectors, manufacturing and mining & quarrying, which decreased by 4.3% and 2.8%, respectively, in comparison with July-September 2021.
The most interesting thing about the 4.6 percent growth in the farm sector – the highest in ten quarters since the 8 percent growth in January-March 2020 – is that it comes in spite of the Union Agriculture Ministry estimating lower production of most kharif crops than previously estimated. Karif crops are mainly sown and raised between July and September; the NSO uses their production to estimate agriculture GDP.
The first advance estimate of production for kharif foodgrains in India was released by the Agriculture Ministry on September 21, which indicates that the total output for 2022 will be 149.92 million tonnes (mt), a decrease of 3.9% from the previous year's level of 156.04 million tonnes. This was led by kharif cereals (down from 147.67 mt to 141.55 mt), and pulse production remained stagnant at 8.37 mt.
Foodgrains alone were not responsible for the problem. Based on Krishi Bhawan's first advance estimates, the production of kharif oilseeds was lower (23.57 million tonnes versus 23.88 million tonnes) as well as jute and mesta (100.90 lakh bales versus 103.17 lakh bales). This year, only sugarcane and cotton production are anticipated to be higher than in 2021, at 465.04 mt (versus 431.81 mt) and 341.90 lakh bales (versus 312.03 lakh bales).
Based on ground reports, it was also suggested that deficient monsoon rains in June, drought conditions in the Gangetic plain states (Uttar Pradesh, Bihar, Jharkhand and West Bengal) continuing into August, and excess rainfall in September-October would have a negative impact on the overall performance of the Kharif crop. While the prospects for the current rabi season (winter-spring) are promising, the impact of the current rabi season on production will be observed in the coming quarters.
A growth rate of 4.6% in agriculture would have been possible only if the non-crop sub-sectors had performed exceptionally well during the period July-September. It is estimated that 55 percent of the agriculture sector's production in India is accounted for by crops. In comparison the remainder is accounted for by livestock (30 percent), forestry and logging (8 percent), and fishing and aquaculture (7 percent).
In contrast, there is little evidence of buoyancy in non-crop farming activities. For example, most dairy farmers reported sluggish milk procurement due to high input costs. During July-September, annual inflation in "fodder" averaged 25 percent, based on the official wholesale price index. Milk production has also been adversely affected by the outbreak of lumpy skin disease virus infecting cattle across several states. Thus, Amul and Mother Dairy have been forced to increase their prices three times this year due to these factors.