India
International
Two illegal immigration agents are detained in connection with the death of the Guj family at the Canada-U.S. border.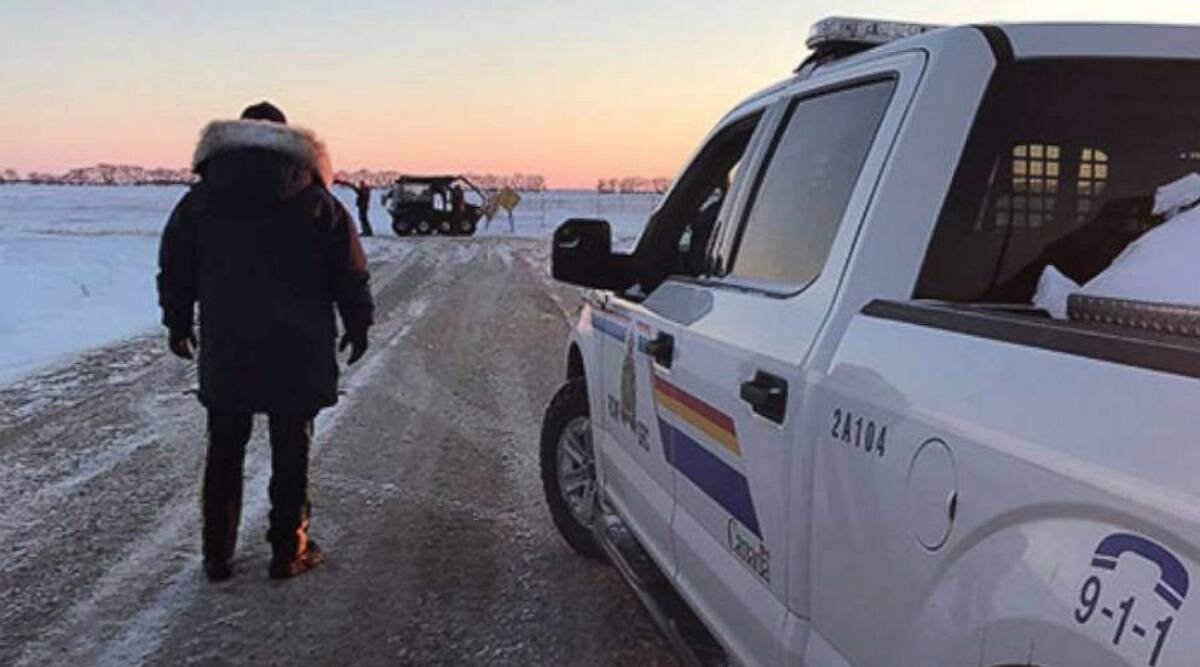 Sunday, police announced that two agents were detained for helping illegal immigration, over a year after four members of a Gujarati family died of hypothermia near the Canada-US border while attempting to enter the United States.
Ahmedabad crime branch officials arrested the agents from Kalol in Gandhinagar and Ahmedabad and declared two others from Canada and the United States as wanted in a case involving the illegal entry of 11 individuals from Gujarat, including a family of four, into the United States from Canada, according to a senior official.
Jagdish Patel, his wife, and two children from Dingucha village in Kalol taluka perished at the US-Canada border in January 2022 due to exposure to extreme cold weather.
Deputy Commissioner of Police (DCP) (Crime Branch) Chaitanya Mandlik told reporters, "The city crime branch has registered an offence in a case wherein the accused (agents) forced 11 people to walk in the snow in an attempt to get them to illegally cross the US-Canada border, resulting in the death of four family members."
The inquiry thus far has indicated that the accused played a role in attempting to persuade eleven Gujaratis to unlawfully cross the international boundary between the United States and Canada, he said.
"The victims were transported to Toronto and then Vancouver in Canada. The agents then abandoned them in Winnipeg, Manitoba, leaving them to enter the United States on their own, according to the official.
According to him, the two other suspects in the case are "crossing agents" who were to receive between Rs 60 lakh and Rs 65 lakh per individual.
"In India, there are deputy agents and principal agents. The border patrol agents in Canada and the United States provide legal and other aid. The two wanted suspects are Canadian and American operatives, according to Mandlik.
US officials apprehended seven of the eleven Gujaratis who attempted to cross illegally upon arrival. He stated that most of these individuals are from Kalol in Gandhinagar and Mehsana.
In connection with the illegal immigration case, the Gujarat CID Crime has also registered a charge of (filing) forged documents.
"Documents presented to embassy and passport offices will be examined to determine if they are counterfeit or authentic," the source added.